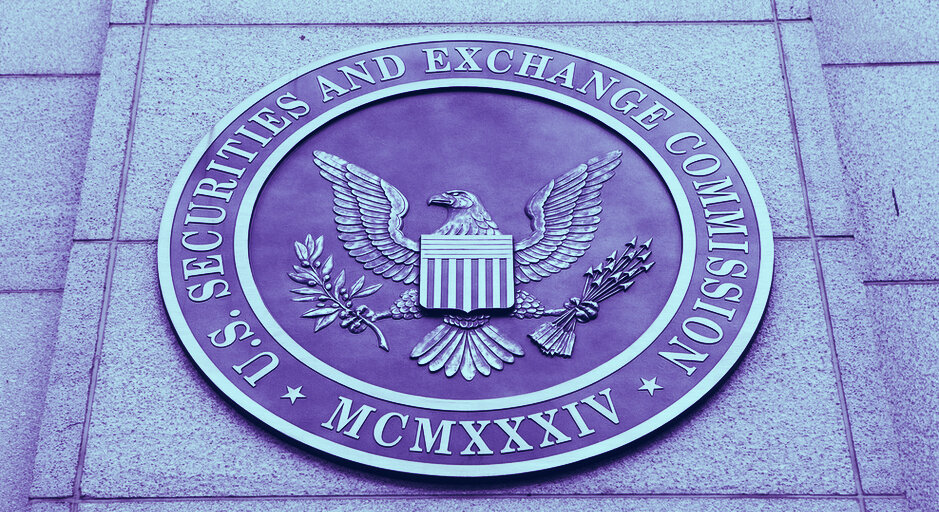 The Securities and Exchange Commission has announced charges against a crypto lending project and two of its executives over an unregistered securities offering.
According to a press release, DeFi Money Market raised over $30 million over the course of a year by selling two different kinds of Ethereum-based tokens: the first promised holders 6.25% interest, and the second was a so-called "governance token" (roughly analogous to voting shares in a traditional company).
When the company realized it wouldn't be able to repay the token-holders, it intentionally misrepresented its investment strategy in an attempt to calm things down, the SEC alleged in its complaint.
The SEC says both tokens—neither of which were formally registered—met the established definition of a security.
DeFi Money Market, which counted venture capitalist Tim Draper among its investors, was shut down this past February. As part of a settlement, the company has agreed to return $12,849,354; Gregory Keough, Derek Acree, the alleged architects of the scheme, were each fined $125,000. DeFi Money Market has already supplied funds for some token-holders to redeem their investments, according to the release.
Hester Peirce, an SEC commissioner with a reputation for leniency toward the crypto industry, called DeFi Money Market a "DINO" project—"Decentralized in Name Only"—playing off the RINO acronym that's long been a favorite of the Republican Party's truest believers.
Enforcement action against a DINO (decentralized in name only) project: https://t.co/cEQq6k9cEU

— Hester Peirce (@HesterPeirce) August 6, 2021
That's because DeFi Money Market's business model wasn't entirely controlled via code; it was the company and its executives managing investors' money, rather than a system of smart contracts. Companies under the heading of DeFi, or "decentralized finance," usually purport to eliminate the need for intermediaries like banks and investment managers.
True DeFi projects are known for their extreme risks, and are even less strictly regulated than the rest of the crypto industry.
Guide & Tools