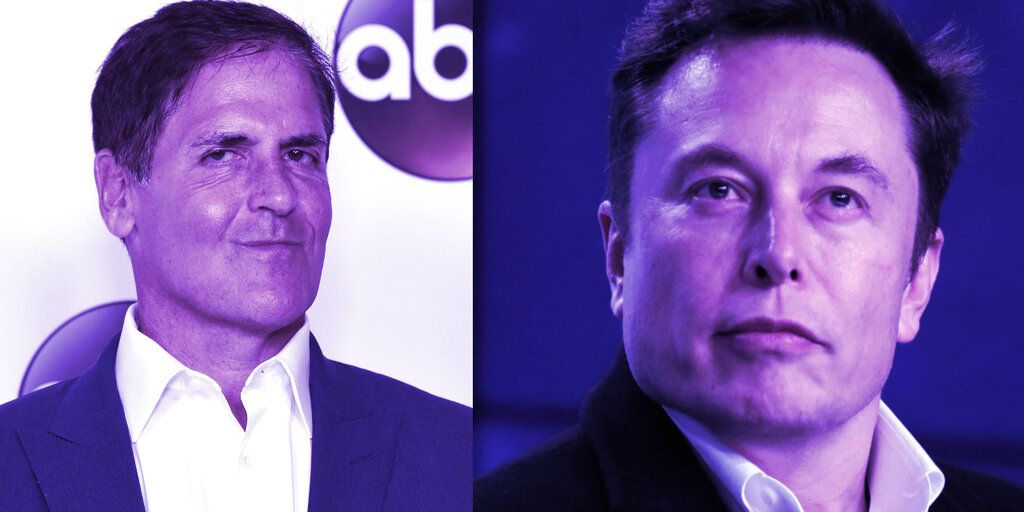 Dogecoin has jumped 12.5% since yesterday and 40.4% this week, currently trading for $0.33, according to data from CoinGecko.
The weekend surge comes as investor and Dallas Mavericks owner Mark Cuban praised the cryptocurrency, joined by none other than Tesla and SpaceX CEO Elon Musk who's single-handedly the greatest influence on DOGE pumps.
It began when Cuban announced Friday that Mavericks merchandise bought using Dogecoin would enjoy "special pricing." It's unclear whether this special pricing means that Doge holders will enjoy discounts or other offers, however.
Later in an interview with CNBC, he said, "the community for doge is the strongest when it comes to using it as a medium of exchange."
The comment made headlines, with CNBC tweeting, "Mark Cuban says dogecoin is the 'strongest' cryptocurrency as a medium of exchange." The meme coin enjoyed a hefty 11% boost shortly after.
Elon Musk tweeted in reply, "I've been saying this for a while."
"The point about DOGE that people miss is that DOGE's imperfections and simplicity are its greatest strengths. You can only use it to do 2 things: Spend It or HODL It. Both are easy to understand. And it's cheap to buy. Which makes it a community anyone can join and enjoy," Cuban tweeted.
Cuban wasn't the only pump fuel this past week.
Dogecoin lands Premier League exposure
Another boost for Dogecoin on Saturday was the scoop that Premier League soccer team Watford F.C. would wear Dogecoin on their shirt sleeves in the 2021-2022 season.
Stake.com, a sports betting site whose logo will appear on shirt fronts, is expected to pay at least £700,000 ($970,500) for the deal in an unnamed cryptocurrency. To create some buzz about the partnership, Stake.com also plans to give away 10 million DOGE (worth $3.3 million), possibly to spend on their platform.
𝗞𝗨𝗖𝗢

Sum up this man's debut in one gif pic.twitter.com/2RsGSvL4Xb

— Watford Football Club (@WatfordFC) August 15, 2021
Despite the significant gains recently, Dogecoin's price is still down 54% from its all-time high of $0.73 on May 8.
If Dogecoin manages to keep up the upward momentum, the Doge Day may come early this time.
The views and opinions expressed by the author are for informational purposes only and do not constitute financial, investment, or other advice.
Guide & Tools