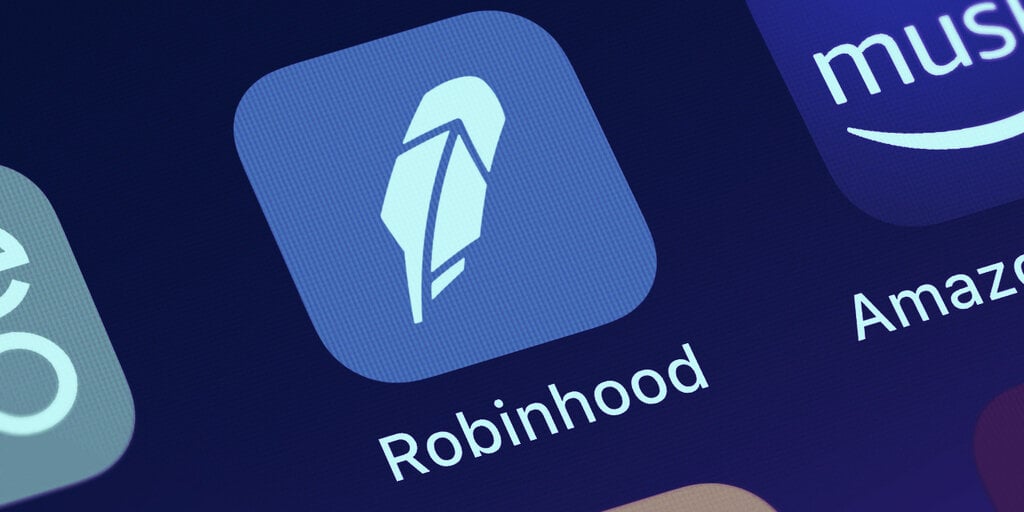 The hyper-popular retail trading app Robinhood has had a massive year so far. But its IPO plans have hit a snag, according to a Bloomberg report.
The U.S. Securities and Exchange Commission (SEC) is reportedly taking a closer look at the company's cryptocurrency operations. Alongside traditional stocks, Robinhood traders can also trade a handful of cryptocurrencies, including Bitcoin, Ethereum, and Dogecoin.
The additional scrutiny has pushed back the company's IPO date to next month, however, a source close to the matter said that the event could be pushed back as far as this fall.
Robinhood's crypto ambitions
Robinhood's CEO, Vlad Tenev, has made the company's cryptocurrency operations a key focus this year. In a recent interview, Tenev said that Robinhood is seeking to "make a huge investment and hire a ton of people" to build out these operations. The renewed focus on crypto came after a nearly six-fold increase in the number of users who traded cryptocurrencies, from 1.7 million in Q4 of 2020 to 9.5 million in Q1 of 2021.
Still, this part of the firm's business has struggled to keep up with demand. When SpaceX and Tesla CEO Elon Musk appeared on Saturday Night Live, triggering an unexpected sell-off in Dogecoin, Robinhood users were unable to buy or sell the premier meme coin. This was just one week after a similar outage on the platform for the same cryptocurrency.
Outages on Robinhood and crypto's infamous volatility have now culminated in a closer inspection from America's lead regulator.
Meanwhile, the leading cryptocurrency in Bitcoin has fallen far from its highs of $64,000 last month. Today, Bitcoin is trading at $34,219, up 4.2% in the last 24 hours, according to Nomics.
The views and opinions expressed by the author are for informational purposes only and do not constitute financial, investment, or other advice.
Guide & Tools