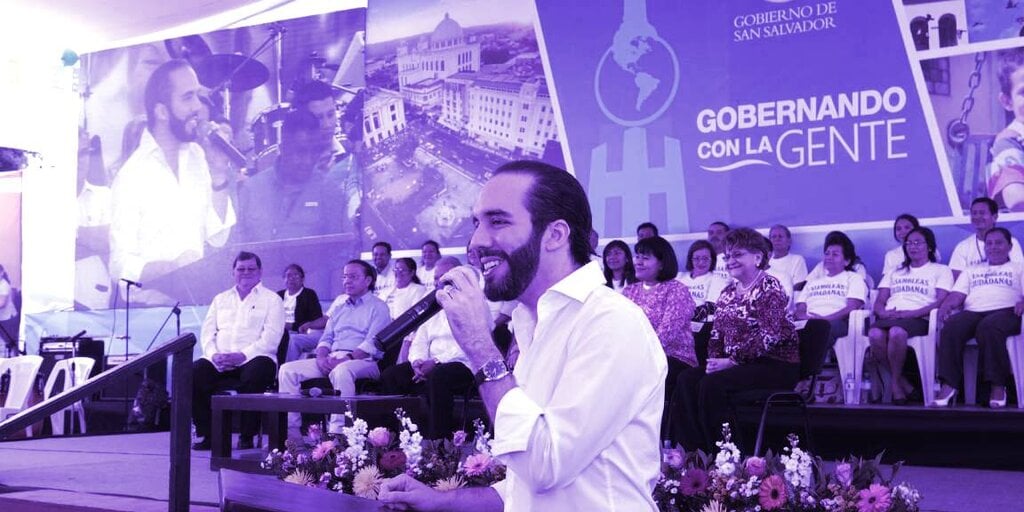 The International Monetary Fund is taking issue with El Salvador's recent move to make Bitcoin its second official currency.
El Salvador's president, Nayib Bukele, announced his plans for the Bitcoin law last week at the annual Bitcoin Conference in Miami; his bill was officially adopted yesterday, making El Salvador the only country in the world to require local merchants to accept cryptocurrency.
"Adoption of Bitcoin as legal tender raises a number of macroeconomic, financial, and legal issues that require very careful analysis, so we are following developments closely and will continue our consultation with authorities," said IMF spokesperson Gerry Rice at a press conference Thursday morning. "Crypto assets can pose significant risks and effective regulatory measures are very important when dealing with them."
Bukele is widely regarded as an autocrat—since taking power in 2019, he's gutted the country's constitutional court and used the threat of violence to effectively bully the legislature into adopting his policies.
It's Bukele's position that Bitcoin could be a resource for the country's unbanked (70% of Salvadorans don't have access to traditional financial services).
"Every restaurant, every barber shop, every bank—everything can be paid in U.S. dollars or Bitcoin and nobody can refuse payment," said Bukele in Twitter Space earlier this week. El Salvador adopted the U.S. dollar as its primary currency in 2001.
Rice added that the IMF will discuss its objections with Bukele in person, during a virtual meeting later today.
Guide & Tools