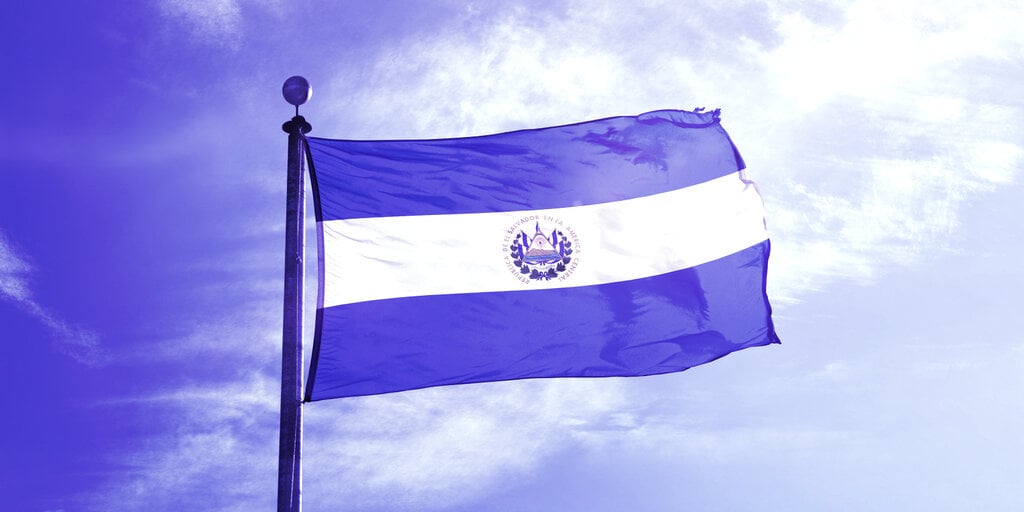 In less than 80 days, El Salvador will become the first country to declare Bitcoin as legal tender. To help advance this controversial plan, Bitcoin's flag-bearers have visited the country to speak with politicians, help the El Salvadorans and eye a profit. 
British Bitcoin podcaster Peter McCormack, for instance, traveled to El Salvador to document the new Bitcoin law. He was invited to create a film about El Salvador's Bitcoin law by Jack Mallers, whose company, Strike, is piloting Bitcoin payments technology that cuts costs for Salvadoran emigrants sending money back home. 
For at least a month, McCormack trailed Mallers with a film crew to document the experiment. Remittances make up 20 percent of the Latin American country's GDP, and Mallers is confident that with Bitcoin, Strike can cut transaction fees to near-zero. If it works, Strike could bring the technology to other countries. If it fails, El Salvador could continue hurtling into debt.
Today, the world changes for the better.

Today, humanity takes a leap forward in instilling human freedom, financial inclusivity, and so much more.

I'll leave it at that for now.

See you soon.#Bitcoin https://t.co/vTXDpE5CnG pic.twitter.com/T7V8fFFN4J

— Jack Mallers (@jackmallers) June 5, 2021
Mallers paid for the film crew, but McCormack paid his own way—he has already managed to spend close to $30,000 documenting El Salvador, he claims—to maintain his editorial independence. 
McCormack, who tweeted yesterday he is waging a "war for the Bitcoin narrative," told Decrypt, "It's not a PR exercise. This is me. This has to be my telling of the story."
I spoke to a British MP this morning about how we can lobby the government to support #bitcoin economic freedom. I was told there is little to no interest from the treasury.

Maybe it is El Salvador I should move to.

— Peter McCormack (@PeterMcCormack) June 16, 2021
McCormack, it should be noted, supports the bill. "I think it's a smart move. I think I understand what they've done," McCormack said. "I'm not here to debate whether or not they should force people [to use Bitcoin]—that's their decision. I'm just more supportive of the idea that more Bitcoin will end up in the pockets of people in El Salvador."
Besides, McCormack was on his own media mission. He secured the first interview that El Salvador's president, Nayib Bukele, gave about the law since the president and Mallers announced it at Miami's Bitcoin conference on June 5. 
Dropping Tuesday on @WhatBitcoinDid my interview regarding #bitcoin with El Salvador President @nayibbukele.

H/t @AdrianBaschuk for production. pic.twitter.com/q3dMiu8wbQ

— Peter McCormack (@PeterMcCormack) June 19, 2021
McCormack said he used a meeting before the on-camera interview to warn Bukele about crypto scammers. "The eyes of the world are on you," he said he told the Salvadoran President before the interview, which will broadcast Tuesday to his 1 million subscribers.
I started a podcast for a laugh and then interviewed a President.

None of this makes any sense

— Peter McCormack (@PeterMcCormack) June 19, 2021
"Especially the eyes of the crypto community. They're going to want to come in and do business. That's going to include scammers. They might come in under the Bitcoin brand, but then try to push shitcoins."
The Delegation
Justin Newton flew into El Salvador that same week. Brock Pierce, the former co-founder of Block.one, had arranged an "official delegation of Bitcoin ambassadors" with Salvadoran officials, and Newton was among the business owners who joined to discuss the country's new law. 
We've definitely given credit to Jack, those behind Bitcoin Beach and all those who came before us.

— Brock Pierce (@brockpierce) June 18, 2021
Since 2014, Newton's company, Netki, has produced software that helps crypto companies comply with anti-money laundering laws. Newton realized that El Salvador, which already struggles with money laundering, might need help with implementing Bitcoin, a technology that is also popular with money launderers.
"I wanted to go down there and see where I and Netki could help the people and country of El Salvador," Newton told Decrypt after his trip.
By September, all businesses must accept Bitcoin—the law doesn't mention any penalties for businesses that miss the deadline. El Salvador's development bank will maintain a fund of $150 million to help businesses and banks that don't want to hold Bitcoin they receive as payments.
Newton said officials were interested to learn how to stop Bitcoin from priming the country "for a bunch of scammers to fleece people." The Bitcoin ambassadors, however, wanted to ensure that the government didn't simply tighten surveillance; if they did, there would be "no point in using Bitcoin," he said. 
Finding a balance is tricky for El Salvador given the level of dirty money that flows through its economy, said Julia Yansura, a specialist in El Salvador for the Washington-based think tank Global Financial Integrity. 
"[El Salvador] haven't figured out how to keep drug money out of their banking system and their ports. I don't think they have any idea how to keep it out of Bitcoin," said Yansura. 
Newton believes the law will create opportunities for businesses like Netki, but said that advocates should help the law become successful before they think about themselves. "If it is successful, others will copy it. If it fails, it will give ammunition to those resistant to Bitcoin to slow down or stop future forward progress," he said.
Straight to the beach
Ray Youssef, another "official" delegate and the CEO of the peer-to-peer exchange Paxful, skipped the second day of discussions to visit El Zonte, AKA Bitcoin Beach, a small Salvadoran beach town where Bitcoin is widely accepted.
Bitcoin Beach was started in 2019 by 47-year-old American Michael Peterson, whom an anonymous donor tasked with testing Bitcoin's value as a means of payment.  Locals can't cash out.
I remember listening to this: https://t.co/2mCh53Jvzc in 2019 and listening to @Bitcoinbeach speak about the new president @nayibbukele being progressive ... truth and time go hand in hand ... Nice work @PeterMcCormack - check out ~42min mark

— Blake (@BlakeWBradley) June 21, 2021
"The ground hustle at Bitcoin Beach is exactly how Bitcoin spreads in Africa and we at Paxful want to give them more momentum," said Youssef. Paxful's trading volume has doubled since the start of last year, according to Coin Dance, as interest from Argentina, India and Kenya grew. 
Youssef is now promoting El Salvador as a polestar for any African countries that might declare Bitcoin as legal tender. "We are dedicated to making the El Salvador experiment a tremendous success as it is the door to nation state african adoption," he said. 
But with no help from the World Bank, caution from JP Morgan and a crashing Bitcoin market, the network of Bitcoin businesses and influencers might be more important to the success of El Salvador's new Bitcoin law than anticipated. 
Guide & Tools