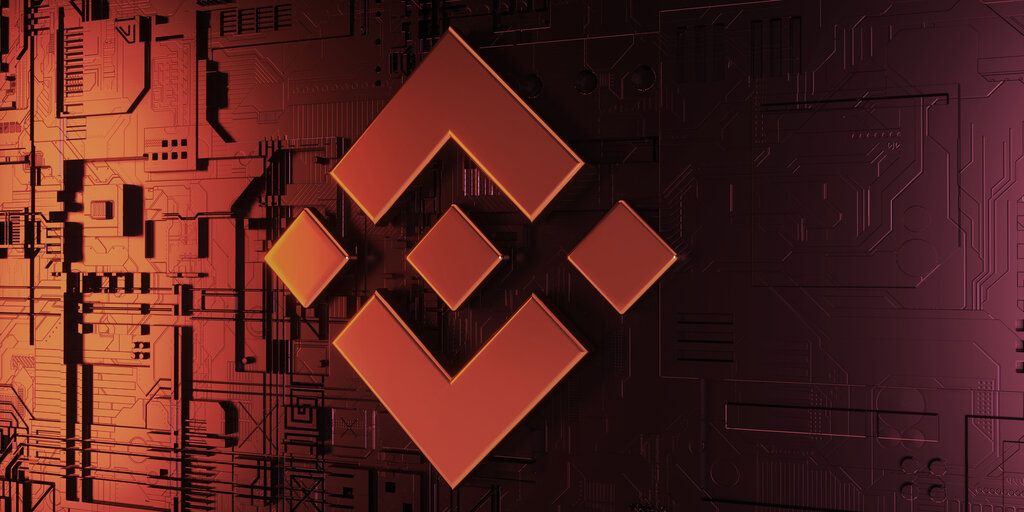 Deposits and withdrawals in British Pounds (GBP) using both the Faster Payments service and bank cards are currently unavailable to Binance's UK customers.
Binance's site currently displays a message that both GBP payment channels are "suspended." The news comes on the heels of the Financial Conduct Authority's consumer warning against Binance Markets Limited, which the regulator has clarified is not an outright ban on the crypto exchange operating in the UK.
On Binance's website, UK customers are greeted with a notice saying that both transaction methods are "suspended" for deposits, and "suspended for maintenance" for withdrawals. 
Binance's UK customers can still access the exchange and trade cryptocurrencies on it, and channels to deposit and withdraw other fiat currencies appeared to be available. However, the absence of any channel to withdraw using GBP means that UK customers will struggle to get their funds out of the exchange.
A Binance spokesperson told Decrypt that Faster Payments could be back online "within the hour," but declined to comment on possible withdrawals using bank cards.
What is Faster Payments?
Faster Payments—owned and operated by payments authority Pay.UK—allows for mobile, Internet, telephone and standing order payments to move swiftly between UK bank accounts. 
'Faster Payments' shows as 'suspended' for GBP deposits. Please tell your UK customers what is going on (a simple message in our inbox will be fine, but a public announcement will be better), I want to know whats happening !!

— Keith Mason (@KeithMasonAK) June 28, 2021
Faster Payments has been down for would-be UK Binance customers since yesterday. However, as of this morning UK time, withdrawals from Binance using a bank card are also "suspended".
Binance and the FCA
The removal of both GBP payment channels on Binance for UK customers comes as the FCA issued a consumer warning relating to Binance Markets Limited, the crypto exchange's UK entity. 
While the FCA doesn't have a remit that would encompass banning Binance in the UK directly, the financial watchdog prohibited Binance Markets Limited from offering any "regulated services" in the UK. 
This strikes a blow to Binance's efforts to launch a bespoke UK crypto exchange, because Binance Markets Limited was acquired in order to "own and operate" Binance's planned UK exchange. 
"The broader implication of this move by the FCA is that regulators around the world are going to increase their attempts to regulate an industry that is becoming too big to ignore," said Elan Nahari, contributor to DeFi protocol Sovryn.
Guide & Tools