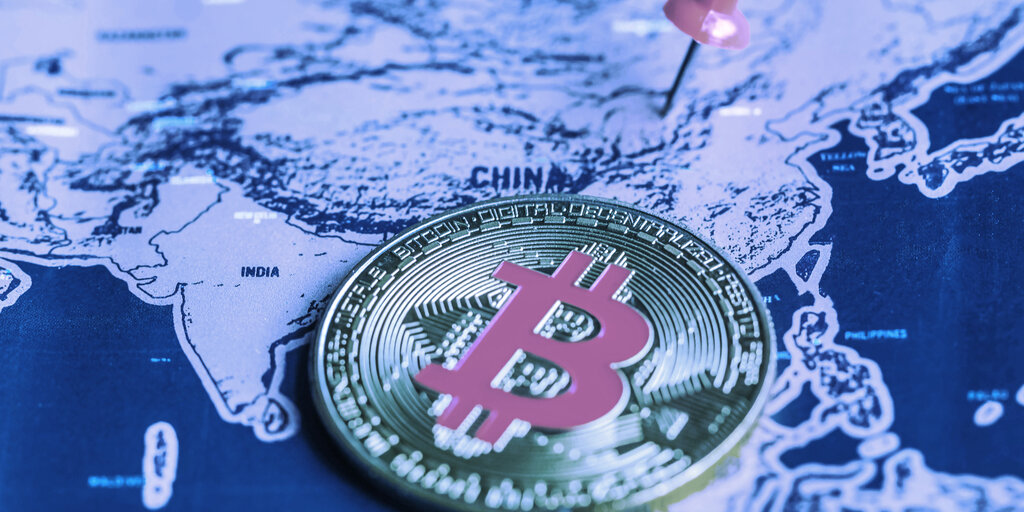 Following a meeting on June 17, The Science and Technology Bureau and the Sichuan Ya'an Energy Bureau notified Bitcoin mining operators that they must shut down by June 25, according to local news outlet PANews. The outlet cited an "insider" as the source of the information. 
Mining refers to the energy-intensive process through which specialized computers earn crypto for verifying transactions on a blockchain network.
An official document seen by local crypto-journalist Colin Wu indicated that 26 mining farms have to shut down. Decrypt has also seen the document in question, and can confirm its validty.
Power companies also notified miners in the region that they would reportedly be closed until further notice to examine where power was going.
The document identified 26 large mining projects and required to be monitored and shut down. At present, the hashrate of Bitcoin and Ethereum has not fluctuated.

— Wu Blockchain (@WuBlockchain) June 18, 2021
Authorities have also included miners that feed off of cheap hydroelectric power in the latest clampdown.
Sichuan, a region in the Southwest of China, is popular among Bitcoin mining firms due to the surpluses of cheap hydroelectricity produced during China's rainy season, which starts in May and ends in September.
The latest news is different than reports from earlier this month. According to China-specific technology outlet Technode, miners were allegedly told they had until September to leave Sichuan. 
Ongoing mining crackdown in China
Sichuan is the fifth province in China to announce a firm crackdown on mining farms. 
In May, China's State Council, a high-ranking government cabinet, included Bitcoin mining among a laundry list of financial risks that required monitoring. This announcement marked the first time the State Council explicitly referred to Bitcoin mining. The Chinese central bank banned crypto in China in 2017.
Shortly after, the province of Inner Mongolia issued new rules that blacklisted miners from China's social credit system if they continued operating. On June 9, Xinjiang and Qinghai then banned mining in their provinces. Miners in the Yunnan province also declared that they had lost the "battleground" on June 11, following a similar ban in the province. 
According to the Cambridge Center for Alternative Finance, China accounts for more than 65% of the Bitcoin network's hashrate. 
However, companies in the United States and Canada have sought to take a large slice of the market of late. 
Bitcoin mining firm, Hut 8, told Decrypt that many miners in China are less interested in "going green" and instead are focusing on moving their computers outside of China. A Hut 8 representative said that Chinese miners have been speaking regularly with the Alberta-based firm about such plans.
Additional reporting by Shuyao Kong.
Guide & Tools