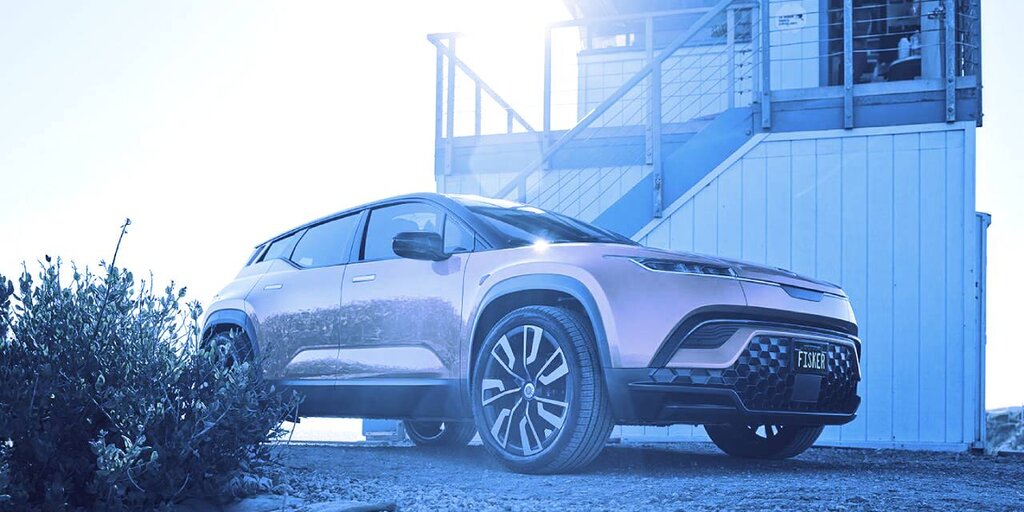 Electric vehicle startup Fisker has no intentions of following its rival Tesla's example and investing in Bitcoin—or accepting it as a payment method.
"I just don't think it's a sustainable solution. It's not environmentally friendly, and we would not do that," the firm's CEO and founder Henrik Fisker stated during CNBC's "Closing Bell" on Monday.
.@FiskerInc CEO @henrikfisker says the company won't accept bitcoin for payment.

"I just don't think it's a sustainable solution. It's not environmentally-friendly, and we would not do that."$FSR pic.twitter.com/RWxYQUAgrv

— CNBC's Closing Bell (@CNBCClosingBell) May 17, 2021
Fisker didn't exclude the possibility of his firm accepting crypto in the future but said it's definitely not a focus right now.
"I don't think anybody can foresee what the currency is going to be in five years," said Fisker, adding, "At this point, I'm not really bothered by what the currency is."
Tesla's U-turn on Bitcoin
Fisker's environmental concerns echoed sentiments voiced by Tesla CEO Elon Musk recently—but not before Musk's EV firm invested $1.5 billion in Bitcoin and began accepting the crypto (albeit briefly) as a form of payment for its cars.
Tesla stopped accepting Bitcoin payments last week, citing "rapidly increasing use of fossil fuels for Bitcoin mining and transactions" as the main reason.
Musk himself then continued to bring up Bitcoin-related energy concerns on Twitter, stating that while he strongly believes in crypto, "it can't drive a massive increase in fossil fuel use, especially coal."
Tesla & Bitcoin pic.twitter.com/YSswJmVZhP

— Elon Musk (@elonmusk) May 12, 2021
Data provided by the Cambridge Bitcoin Electricity Consumption Index suggests that Bitcoin's blockchain consumes just over 140 TWh of power per year currently, more than countries such as Sweden and Ukraine.
The Tesla CEO's U-turn on crypto prompted a dramatic fall in the price of Bitcoin and other cryptocurrencies—along with crypto-exposed stocks. Musk was also forced to clarify that Tesla had not sold any Bitcoin, following a cryptic tweet seemingly implying that Tesla was considering the possibility of selling its Bitcoin holdings.
Given Musk's outsize influence on crypto prices, the market has yet to recover.
Guide & Tools