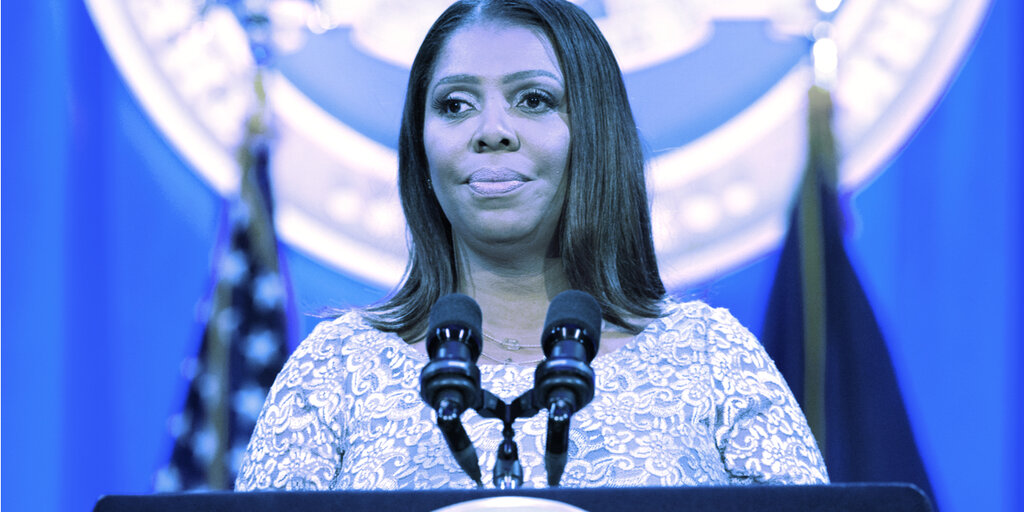 Coinseed, an investment app for sending "spare change" into a crypto wallet, has sprouted into a thorn.
Citing alleged fraud, New York Attorney General Letitia James is seeking a temporary restraining order and preliminary injunction to bar the company from moving money and protect investors' funds.
The NYAG first charged Coinseed and its top executives with fraud in February, stating its clear intention to shut down the platform. It alleged that Coinseed illegally traded Bitcoin and other cryptocurrencies—including its "worthless" native CSD token—without registering as a broker-dealer in the state. It also accused the company of profiting off of hidden fees.
Despite our lawsuit, @coinseedapp has continued to hold investors' funds hostage, conduct unauthorized trades, and move virtual currency to an offshore trading platform.

I'm taking action to immediately halt the illegal operations of @coinseedapp as our lawsuit continues. https://t.co/ItfYTzv7Zi

— NY AG James (@NewYorkStateAG) May 7, 2021
That filing aligned with SEC charges against Coinseed and CEO Delgerdalai Davaasambu. The SEC complaint claimed that, by not registering the CSD offering, which raised more than $140,000 from several hundred investors, "Coinseed denied prospective investors the information required for such an offering to the public."
Since that court filing, the NYAG says, "The greed perpetrated by Coinseed and its CEO has not only continued, but grown. This company has continued to operate illegally — holding investors' funds hostage and conducting unauthorized trades in investors' portfolios, while depleting accounts and transferring virtual currency to an offshore, unregulated trading platform." 
It filed the motion, it says, "to protect the investments that are left."
The premise of Coinseed is simple: Take an app like Stash or Acorns that rounds up everyday purchases, but instead of investing that "spare change" in stocks, put it toward crypto. The app, which has been removed from the Apple and Google app stores, prompts users to auto-invest in any of 17 cryptocurrencies, including Bitcoin and Ethereum, and then earn interest.
Theoretically, that is. 
Customers grew agitated in April, with many alleging Coinseed had exchanged their deposits for Dogecoin without consent and weren't allowing them to withdraw their funds. At the time, Dogecoin was in a downward trend, lingering around the $0.28 mark, yielding on-paper losses for users.
According to the court filing, investors with balances as high as $95,000 were met with pop-ups reading "Withdrawls have been disable temporary [sic]."
Coinseed, meanwhile, is all but AWOL. It hasn't posted to social media since the initial lawsuit, and its lawyers believe Davaasambu has returned to his native Mongolia. Its law firm, Morrison Cohen, announced in April it no longer wants to represent Coinseed.
New York has one of the strictest regulatory frameworks in the US. It also has a reputation for aggressively going after cryptocurrency firms it views as threats to consumers. In February, it settled a years-long investigation into Tether and Bitfinex over what it viewed as fraudulent lending practices between the companies. Tether and Bitfinex, owned by the same company, agreed to pay $18 million and not operate in the state.
Coinseed isn't as large as Tether, a dollar-pegged stablecoin with a market capitalization of nearly $55 billion. However, the court filing argues that the defendants have deposited $1.2 million in investor funds to Gemini since June 2018. That amount, it says, is now worth more than $10 million.
Coinseed was not available for comment.
Guide & Tools