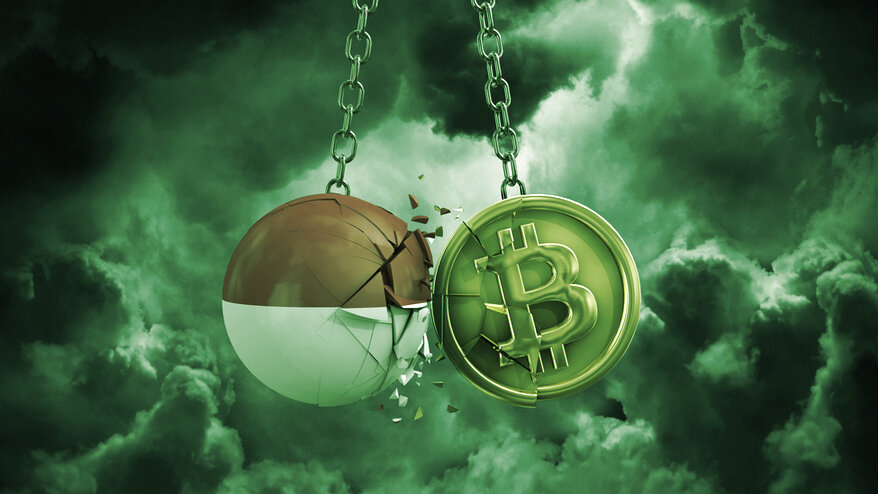 Indonesia is considering a move to tax cryptocurrency trades after a surge in local investor interest, according to Reuters. 
The move is reportedly motivated—in part—by Indonesia's desire to shore up state income amidst the economic damage caused by the ongoing COVID-19 pandemic. 
"It is important to know that if there is a profit or capital gain generated from a transaction, the profit is an object of income tax," said Nielmaldrin Noor, a spokesperson for Indonesia's tax office, adding, "So the tax payer who receives capital gain has to pay the tax and report it." 
Indonesia's crypto history
In Indonesia, cryptocurrencies are banned as payment instruments but individuals can trade them as commodities. The sector has grown in recent years; Indonesia-based crypto exchange Indodax has increased its user base to around 3 million this April, up from 2.3 million at the end of last year and 1.5 million in 2019. 
However, Indonesia has not had an entirely smooth transition into the crypto industry.
Two years ago, the director of security at MyCrypto, Harry Denley, told Decrypt that Indonesia was among the top countries in the world for victim rates in crypto scams. Alongside the South-East Asian country were Nigeria, the US and Vietnam. 
Denley noted that the best way to scam crypto users would be through routine "trust-trading" scams. "In essence, they would be promised a bunch of tokens through an airdrop, usually advertised to be worth a good amount of USD, and they'd be asked to provide information," he said. 
Last year, the alleged mastermind of a $722 million Bitcoin ponzi scheme was arrested on sex charges in Indonesia. Local authorities in Jakarta apprehended Russ Medlin after being the suspected head of the "BitClub" scheme.
Guide & Tools