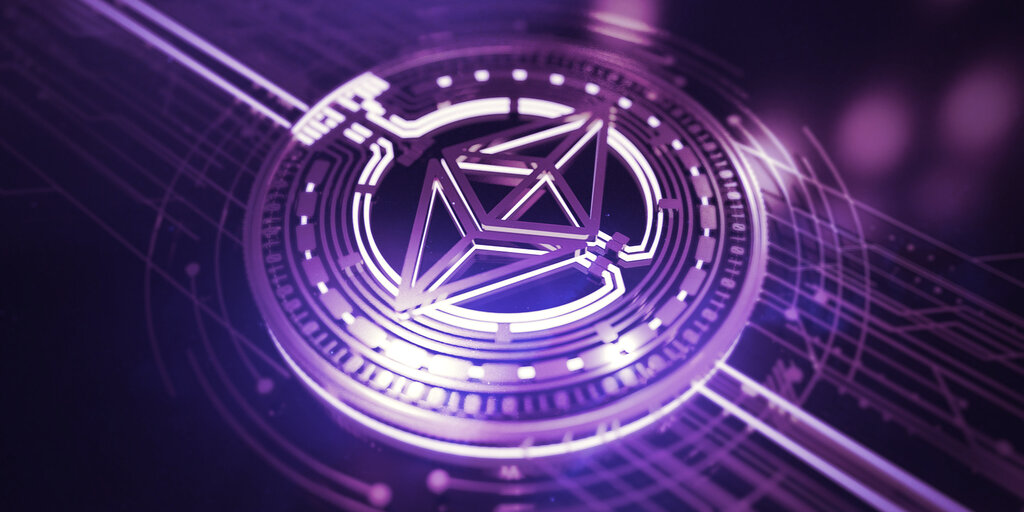 Ethereum, the world's second largest cryptocurrency by market capitalization, has smashed past $4,000. 
Its latest all-time high concludes a week of remarkable growth. On Monday, the price rallied to $3,000. The next day it struck $3,500, and it's been rising ever since. 
With a market cap of around $460 billion, Ethereum still plays second fiddle to Bitcoin. However, it's possible that this may change. 
While Bitcoin is a form of digital cash, Ethereum is digital cash and more. Its blockchain enables the creation of a world of decentralized financial services through its pioneering use of smart contracts—self-enforcing bits of computer code. 
Thanks to Ethereum's smart contracts, decentralized finance (DeFi) services have exploded over the past year. Olaf Carlson-Wee, founder of Polychain Capital, estimates that about $75 billion is locked up in decentralized autonomous organizations that govern the industry.
Good news in the ether
The biggest news for Ethereum this week came on Friday, when asset management firm VanEck filed a proposal for an Ethereum exchange-traded fund with the U.S. Securities and Exchange Commission. 
ETFs are financial instruments that let investors invest in assets without buying them directly. They're a cheap and regulated way for investors to buy cryptocurrency on the stock market. That draws in a crowd of wealthy financial institutions who won't touch crypto exchanges. 
This year, four Ethereum ETFs launched in Canada. The first three were launched by Purpose in mid-April, Evolve and CI Global Asset Management. They reached $138 million in trading volume in their first week. The same three companies launched successful Canadian Bitcoin ETFs earlier this year. A fourth Canadian Ethereum ETF was launched by 3iQ at the end of last month. 
Day One of the Canadian Ether ETF Derby ($volume):
1. $ETHX (Galaxy): $21M
2. $ETHH (Purpose): $19M
3. $ETHR (Evolve): $3M
(notes: this is about 1/5th what bitcoin ETF did on Day One. also, day one volume is largely buying so most will convert to assets.)

— Eric Balchunas (@EricBalchunas) April 21, 2021
There's also growing anticipation around Ethereum 2.0. The upgrade to Ethereum promises to be faster, cheaper and less environmentally damaging. The current version of the Ethereum blockchain will merge with version 2.0 later this year.
Ether's grass gets greener every day.
The views and opinions expressed by the author are for informational purposes only and do not constitute financial, investment, or other advice.
Guide & Tools