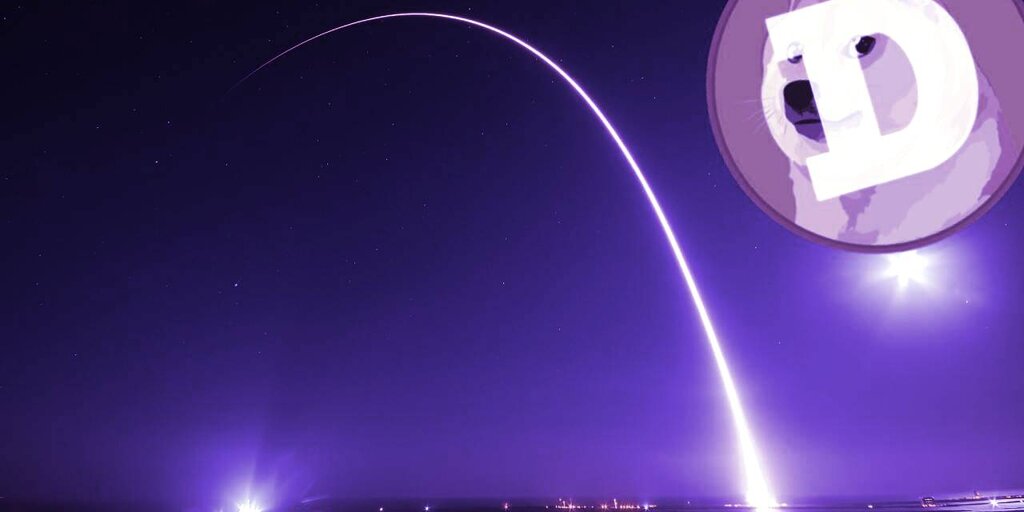 Elon Musk's rocket company SpaceX will launch the "DOGE-1 Mission to the Moon" in Q1 2022. It will mark the first-ever commercial Lunar payload paid for entirely in "meme coin" Dogecoin (DOGE).
The mission, announced by Canadian Geometric Energy Corporation on Sunday, will see a 40-kilogram cube satellite flying to the Moon as payload on one of SpaceX's Falcon 9 rockets.
"This mission will demonstrate the application of cryptocurrency beyond Earth orbit and set the foundation for interplanetary commerce," SpaceX Vice President of Commercial Sales Tom Ochinero said in a statement.
While Geometric Energy did not specify the exact amount of Dogecoin involved in the transaction with SpaceX, the firm's CEO Samuel Reid said that "having officially transacted with DOGE for a deal of this magnitude," the two companies "have solidified DOGE as a unit of account for lunar business in the space sector."
SpaceX CEO Elon Musk commented on the announcement on Twitter, stating that Dogecoin is becoming the first crypto and first meme in space.
SpaceX launching satellite Doge-1 to the moon next year

– Mission paid for in Doge
– 1st crypto in space
– 1st meme in space

To the mooooonnn!!https://t.co/xXfjGZVeUW

— Elon Musk (@elonmusk) May 9, 2021
Earlier this year, on April Fool's Day, Musk tweeted that "SpaceX is going to put a literal dogecoin on the literal moon." At the time, it was considered to be one of his many jokes about the cryptocurrency.
Dogecoin price plummets following SNL
The announcement comes in the wake of Musk's appearance on comedy show Saturday Night Live, during which he described Dogecoin as "an unstoppable financial vehicle that's going to take over the world."
In fact, Musk's appearance on SNL presaged a Dogecoin crash, with the cryptocurrency plummeting from its previous high of $0.74 to as low as 0.47.
Currently, Dogecoin is changing hands in the region of 0.52, up 4.2% in the last 24 hours. Despite its price slipping, however, Dogecoin has soared by more than 800% over the last month alone, becoming the fifth-largest cryptocurrency by market cap.
Guide & Tools