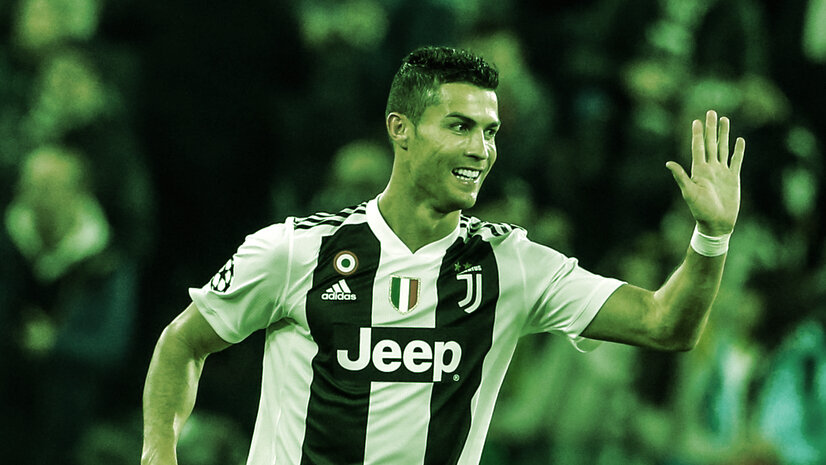 Italian football's Serie A and cryptocurrency payments platform Crypto.com today announced a partnership agreement. Crypto.com will become a sponsor for the 2021 Coppa Italia Final, where Atalanta will face off with Italian giants Juventus on May 19. 
"We are extremely proud to announce this prestigious partnership with Crypto.com, a leading company in the world of cryptocurrencies and NFTs," said Luigi De Siervo, Lega Serie A CEO, adding, "Lega Serie A aims to expand its target audience and continues the international growth of the brand, always looking to the future of innovation."
We're proud to announce that we're the first cryptocurrency and #NFT partner of @SerieA, the Italian Football league.

You'll see our debut at Coppa Italia where @Atalanta_BC will challenge @juventusfcen

19 May

Our joint statement: https://t.co/YCbxRqZdg4 pic.twitter.com/PhocBeexUG

— Crypto.com (@cryptocom) May 6, 2021
The partnership will begin on the day of the Coppa Italia Final, although according to the announcement, it is expected to last "long into the future."
This is the first time Atalanta meets Juventus in the Coppa Italia Final, and as part of the occasion, an NFT collection is also being created. The collection will include highlights of the game itself, and a non-fungible token (NFT) of the Coppa Italia trophy. 
"We are proud to collaborate with an exceptional partner such as Lega Serie A," said Kris Marszalek, co-founder and CEO of Crypto.com, adding, "It's a unique opportunity to support the world's most popular sport during the historic match between Atalanta and Juventus, surely to be watched by football fans worldwide." 
Crypto.com was founded in 2016, and currently serves over 100 million customers worldwide as a cryptocurrency payments platform. 
NFTs and sports
This is not the first time NFTs have entered the sporting arena. The cryptographically-unique tokens are linked to digital content such as artwork or music, and with their provable scarcity, they're a natural successor to the physical trading cards that have long been collected by sports fans.
Fantasy soccer game Sorare has been at the forefront of the game's relationship with NFTs. By June of last year, every Major League Soccer player had been tokenized in the game, and massive clubs like Real Madrid have joined Sorare's roster.
Outside of NFTs, the soccer world is getting increasingly involved with crypto; Premier League club Southampton recently announced that performance bonuses were to be made available in Bitcoin, while Manchester City has launched $CITY fan tokens. 
In the United States—where soccer trails in popularity compared to football, basketball and baseball—NFTs are being released by some of the country's biggest sporting names and brands. 
In baseball, Red Sox hall of fame legend Ted Williams has been immortalized by an NFT collection spearheaded by his daughter, while the NFL's Rob Gronkowski and Tom Brady have jumped on the NFT bandwagon.
Basketball-themed trading card series NBA Top Shot has become a household name in crypto, but individual teams are launching their own NFT collections too;. The Golden State Warriors, which released their own range of NFT-based digital collectibles, called them a "mainstay to engage our fans around the world."
Guide & Tools