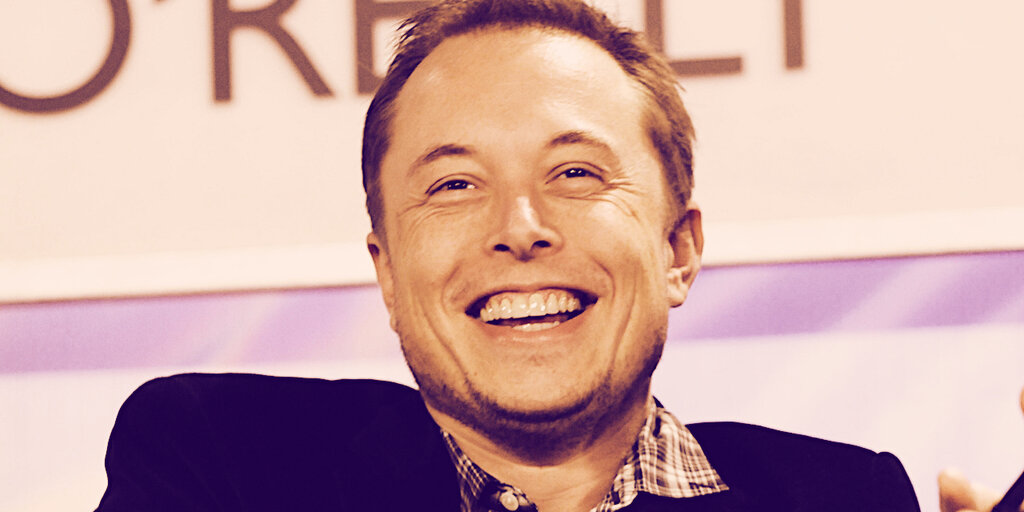 Ah, crypto Twitter. That magical place that can send your precious digital holdings to the moon—or down the pan. All it (usually) takes is an eccentric billionaire with entirely too much time on his hands to fire off less than 280 characters and… chaos. 
And right now, everyone's holdings are down the pan. Bitcoin fell 30% in 24 hours and the entire crypto market has lost more than $500 billion. Ouch. 
So what do crypto Twitter's big influencers have to say about this now? 
Well, it's largely positive. But if you had more than just a bit of skin in the game and could potentially move markets with what you fire off on your iPhone, you'd probably be optimistic too.
First up, of course, the enigmatic Elon Musk, who while new to Bitcoin is now arguably its most influential influencer of all time. Musk is, after all, partly responsible for Bitcoin's current dip in value. Today, however, he tweeted emojis that strongly hinted his company, electric car company Tesla, would not sell any of its monster Bitcoin investment (it bought $1.5 billion of the currency in February.) 
Tesla has

— Elon Musk (@elonmusk) May 19, 2021
Meanwhile, Michael Saylor, the boss of cloud software company MicroStrategy and one of the biggest Bitcoin preachers out there (his company right now holds today $4.5 billion in the currency) was quick to say he wasn't moved by the bloodbath. 
"Entities I control have now acquired 111,000 #Bitcoin and have not sold a single satoshi," he said in one tweet, adding in another, "I'm not selling. 
Entities I control have now acquired 111,000 #BTC and have not sold a single satoshi. #Bitcoin Forever.

— Michael Saylor (@michael_saylor) May 19, 2021
Crypto influencer Anthony Pompliano—'Pomp' to those who follow his semi-evangelical financial advice—also said he wasn't worried. "Volatility is the name of the game," he said. 
Every bull market has to indoctrinate the new class of crypto enthusiasts.

Volatility is the name of the game.

— Pomp (@APompliano) May 19, 2021
And Changpeng Zhao, the CEO of the biggest crypto exchange, Binance, made it clear that HODLing was the best thing to do. "If you panic sell, you won't be crypto rich," he wrote, making it clear that it wasn't financial advice, as much as it might sound like it.
If you panic sell, you won't be crypto rich.

NFA.

— CZ Binance (@cz_binance) May 19, 2021
Bitcoin-haters—expectedly—said that this was evidence that the currency is trash. "Today should finally settle the debate," said one of Twitter's most active crypto skeptics, investor Peter Schiff.
"#Bitcoin is not a safe-haven, #inflation hedge, or store of value asset similar to #gold. It's a highly speculative digital token that trades with other high-risk assets."
But outside of the wacky world of crypto Twitter, there was some interesting analysis. 
Former Acting Comptroller Brian Brooks, a former Coinbase executive and current CEO of Binance US, said in a Bloomberg interview that Bitcoin is down because of how people interpret the news that China would launch a fresh crackdown on the crypto world. 
"One of the reasons #Bitcoin is down today - is people's interpretation of the Chinese government being believed to have said 'we're basically banning crypto.' - nobody is going to ban crypto, it's a $2tn dollar asset class." @BrianBrooksUS CEO @BinanceUS #TheBusinessweek pic.twitter.com/KxX88n4P2X

— Bloomberg Live (@BloombergLive) May 19, 2021
Three banking and payments associations in the country yesterday reiterated their support for the central bank's 2017 ban on financial institutions and payment firms engaging in cryptocurrency transactions. They also warned investors about investing in the "speculative" world of digital assets. 
But Brooks said that in the US "Nobody is going to ban Bitcoin," adding that "It's OK to be in the asset class," and that the SEC needed to be clearer on regulation. 
While Cathie Wood, CEO of investment management firm Ark Invest, said in a different Bloomberg interview that "some traders just dump and run." She added that evidence pointed to Bitcoin being in a capitulation phase—or the perfect time to buy: "It's on sale." 
The views and opinions expressed by the author are for informational purposes only and do not constitute financial, investment, or other advice.
Guide & Tools