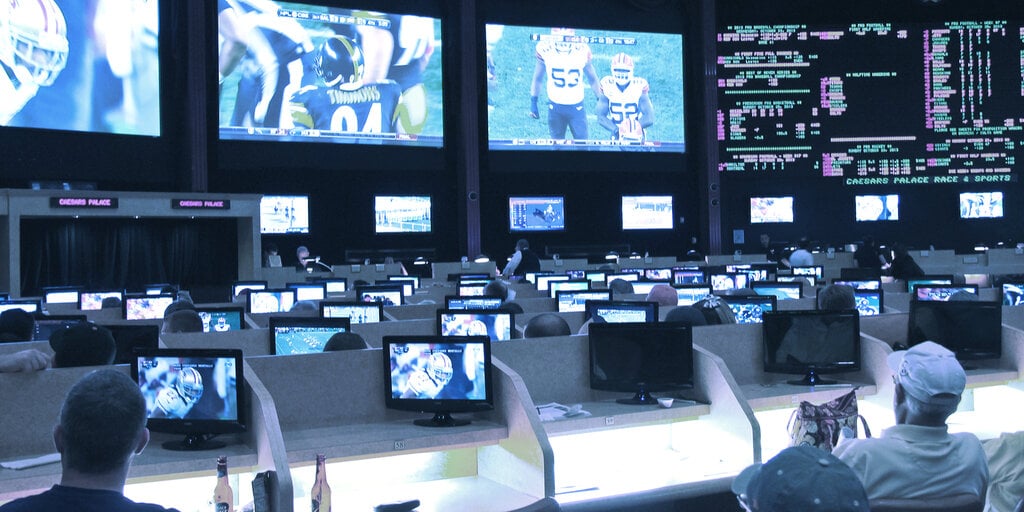 Decentralized predictions market Augur is launching a new platform, Augur Turbo, aimed at the fast-growing sports betting market. 
The new offering will attempt to cut costs and intermediaries, Augur claims. "Traditional betting exchanges are highly centralized and introduce a large number of restrictions on users, such as limiting payouts and withdrawals, siphoning fees of 5-10%, and limiting the types of markets that can be created," the Augur team wrote. 
To ensure fees remain low, Augur Turbo is built using Polygon, a Layer 2 scalability solution. Many popular crypto platforms are built on Ethereum, including Augur. Unfortunately, the cost of interacting with these platforms can be costly given the constraints of Ethereum. When the network is congested, even simple swaps can cost hundreds of dollars.
Augur makes sports-betting bid
Many projects within the crypto ecosystem have thus turned to Polygon to keep fees low.  
Augur Turbo is also tapping Chainlink oracles to ensure the platform is using reliable data. No matter the network, oracles are crucial. They assist in bringing information from outside the network. This information could be weather updates or the ballot count for a local election.
In this case, "Chainlink's highly secure and reliable oracle networks will then be used to deliver schedules and post-game scores, team, and player stats on-chain," the Augur team wrote. 
With Augur Turbo, users can also create markets for unique sporting events and outcomes, such as the final score of this week's Champions League final between British soccer clubs Manchester City and Chelsea. Alternatively, users could make a market speculating on the outcome of Game 2 between the Miami Heat and Milwaukee Bucks in the NBA Playoffs. It could even be something as mundane as which colors each team will wear on game day. 
The English Premier League is always a safe bet no matter if the wager is on game statistics, revenue, or fan base!

Which other top football leagues do you bet on?#football #soccer #Crypto #bettingtwitter

— Augur (@AugurProject) May 14, 2021
Because the service is open-source, if there is enough interest in a specific bet, then a market will form around that bet. Augur Turbo will also allow users to make bets on events unrelated to sports, including politics, crypto events, and more. 
Guide & Tools