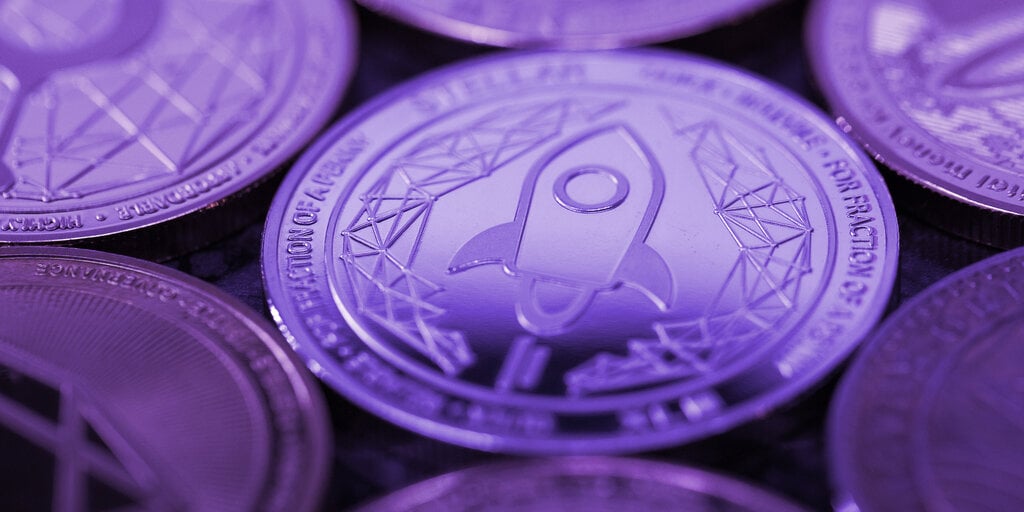 Stellar (XLM) has surged by 20% overnight to reach 63 cents a coin. 
The last time XLM crossed 60 cents was, very briefly, back on February 13, but for the three years prior its price has stayed below 50 cents. In fact, the last time XLM traded above 50 cents was back around the time it reached its all-time high of 93 cents back in January 2018.
Stellar co-founder and CTO Jed McCaleb is surely doubly happy this morning. XRP, the coin of the other project the American crypto entrepreneur founded and was CTO of, payments company Ripple, has also surged 20%. At the time of writing, XRP is valued at $1.42. McCaleb has billions of dollars of XRP holdings and, per an agreement with Ripple, can sell them periodically. 
Confidence in Ripple is once again growing after its succession of small courtroom victories against the US Securities and Exchange Commission. Back in December last year, the SEC whacked Ripple with a $1.3 billion lawsuit alleging that the company sold XRP as an unregistered security. Ripple denies the allegations.
On Tuesday this week Ripple won a discovery motion to have documents related to the SEC's policy line on Bitcoin and Ethereum disclosed to it. XRP fans were no doubt still aglow from the news by the time Friday came round, when Ripple won another battle, this time when the court ruled that the company doesn't have to divulge its CEOs' financial records to the SEC. 
Litecoin, Bitcoin, Ethereum…
Litecoin is the other major grower in the top 10 cryptocurrencies by market capitalization today. It trades at $256, up 9.3% from yesterday. 
Bitcoin and Ethereum are both down. Bitcoin, the largest coin by market capitalization, is back below $60k for the umpteenth time this year as it drops 1.87% overnight to $59,747. 
Similarly stagnant, Ethereum has barely moved since yesterday. The coin, the second-largest by market cap, is down 0.92% to $2,150. 
Still, by now Ethereum has easily assuaged the doubts of crypto fans who thought Ethereum would have difficulty sustaining its $2,000 price tag. It has been trading at roughly $2,000 for the last seven days. 
The views and opinions expressed by the author are for informational purposes only and do not constitute financial, investment, or other advice.
Guide & Tools