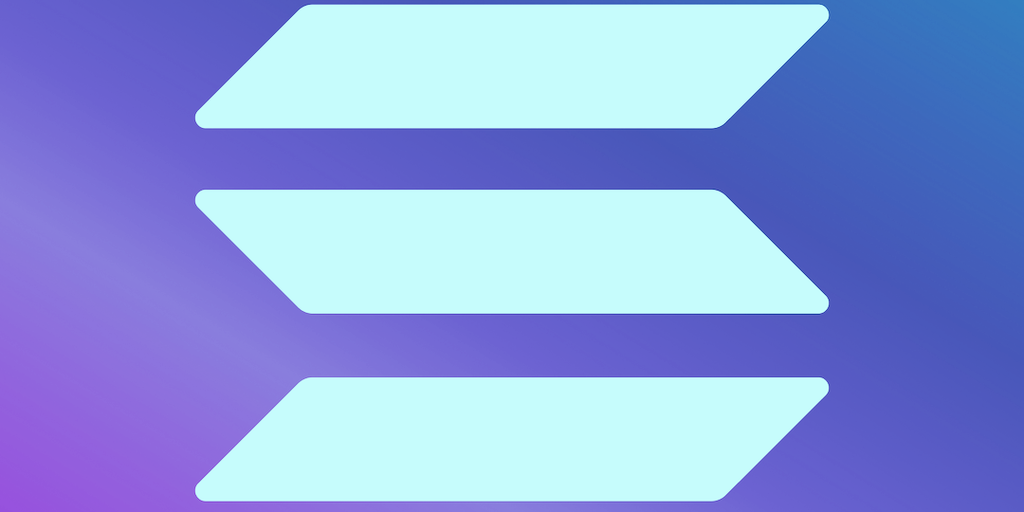 One top coin is performing particularly well in spite of the latest crypto slump: Solana. The coin, the thirteenth-largest by market cap, is up 14% in the past 24 hours and 55% in the past week, according to data on CoinMarketCap. 
In fact, the coin set an all-time high of $43 this morning. As of this writing, a single coin is worth $41.81, and the entire supply amounts to a market cap of $11.2 billion.
The rise follows several small announcements that made it easier to trade Solana, the coin that powers an eponymous high-speed, low-cost blockchain. On Wednesday, derivatives exchange dYdX listed fee-free Solana-USD perpetual derivatives contracts with up to 10x leverage (i.e. a lot). 
SOL-USD and SUSHI-USD Perpetual Markets are now live on Layer 2.

Go long or short $SOL, $SUSHI.

Read the announcement here: https://t.co/N0wwnn76RP

— dYdX (@dydxprotocol) April 21, 2021
The coin, launched last March after three years of development from the Switzerland-headquartered Solana Foundation, has shot up like a rocket during this year's bull run. At the start of the year, the coin was worth $1.6. At $41, that's a 26x increase.  
Solana spot trading boomed this week following the price rises. On Friday, trading volume hit close to $2 billion, per CoinMarketCap. 
Reaching for the SOL
Solana's success flies in the face of the stagnancy of the rest of the market, which suffered a horrendous crash toward the end of this week. 
Starting Thursday, the market took a turn for a worse; Bitcoin fell by about 10%, from about $54,000 to lows of $48,000. Bitcoin has scrambled back slightly to its current price, $49,532.
The crash followed Joe Biden's proposals to double capital gains taxes for the richest Americans. Crypto HODLers, a tiny proportion of whom comprise America's economic elite, would have to pay up to 40% should they cash out of the market. 
The late-week crash is the second this month. 
The first crash took place last weekend. It followed a baseless rumor that the US Treasury Secretary was about to crack down on financial institutions for laundering money through cryptocurrencies, and a power outage in China's Xinjiang province, which provides a huge amount of the Bitcoin hash rate.
The views and opinions expressed by the author are for informational purposes only and do not constitute financial, investment, or other advice.
Guide & Tools