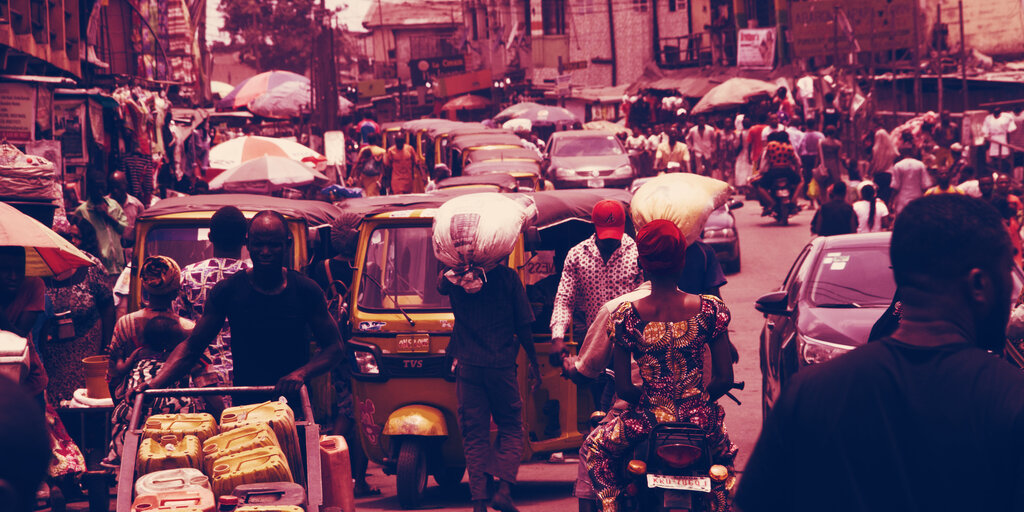 Nigerian fintech companies were on Friday suddenly cut off from a government service they need to perform mandatory identity checks on their customers.
While they wait for the government to install a revamped identity system, fintech companies can't legally onboard new customers or must switch to services that don't require identity checks, such as peer-to-peer services, analysts told Decrypt.
"The timing of this move couldn't be worse, especially given all the recent regulatory obstacles that fintech has faced this year, like the ban on banks dealing with crypto," Oluwaseun Opeyemi, a lawyer in Nigeria's capital Lagos, told Decrypt.
The sudden blackout adds yet another hurdle for crypto companies. "Not very encouraging signs for foreign investment in Nigeria," said Opeyemi.
Switching off the lights
Like so many other countries, Nigerian law requires fintech companies to verify their customers' identity. To do so, businesses in Nigeria rely on the government's seven-year-old verification database, the Bank Verification Number (BVN).
But a regulatory directive on Friday suspended fintech companies' access to the BVN without warning.
Nigeria's fintech bubble about to pop!

BVN identity verifications for nonbanks have been shut down https://t.co/OnmYlk8s4z

— Kioneki (@pesa_africa) April 9, 2021
The government hasn't explained why, but it's likely because the government is replacing its patchwork network of identity systems, of which BVN is just one part, with a slicker identity system, the National Identification Number (NIN), explained Olaleye Oladimeji, an associate at the law firm Aliant Law and a blockchain fellow at Kleros.
The NIN functions like America's Social Security Number (SSN) and consolidates all identity information into one handy number.
But in its attempt to streamline verification, the government has left fintech companies high and dry. A lot of people haven't switched to the new NIN system and fintech companies don't have the tools to query the new database, said Oladimeji.
This leaves fintech companies in a tough place, said Danny Oyekan, CEO of crypto investment firm Dan Holdings and social payments app Coins App. "How do startups verify the identity of their users without the BVN verification?"
To remain compliant, Nigerian fintech companies could return to expensive identity verification methods that predated the BVN, said investment analyst Oluwaseun Esq, such as checking information through with other institutions. "And those are cumbersome methods, imposing additional costs on fintech businesses and their customers," he said.
Until the shiny new NIN system takes off, fintechs will likely have to wait. And crypto companies, already struggling under Nigeria's directives against them, will likely have to wait even longer.
Guide & Tools