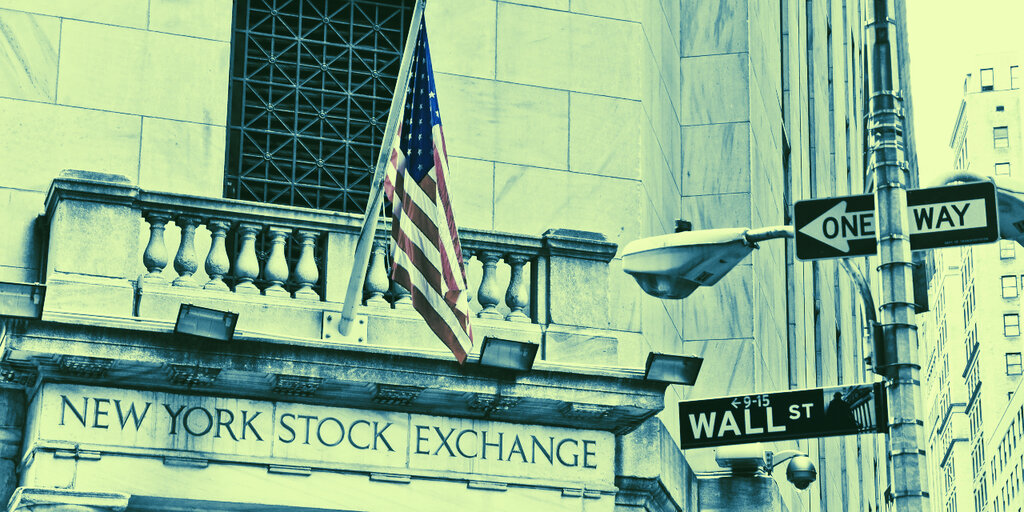 The former president of the New York Stock Exchange (NYSE) Thomas Farley loves crypto—but mostly Coinbase and decentralized finance (DeFi).
Farley, now the CEO of fintech investment firm Far Point, told CNBC's Squawk Box on Thursday that crypto is "the best-kept secret in the world and maybe in the history of financial markets."
"The crypto space is amazing--it's the best kept the secret in the world, and maybe the history of the financial markets," says @ThomasFarley on $COIN #bitcoin. "I think it's here to stay and we are past the point of no return." pic.twitter.com/4YAuuD87OV

— Squawk Box (@SquawkCNBC) April 22, 2021
But considering that there's been much talk about crypto going mainstream, that doesn't seem like a well-kept secret at all.
"I'm all in," cheered the former Wall Street exec. "I think the crypto space is amazing right now, notwithstanding the press it's gotten."
In 2013, Farley directed the NYSE to invest $10 million in Coinbase. He didn't invest his own money, even though Coinbase co-founders Brian Armstrong and Fred Ehrsam tried to talk him into it. "For some reason, I did not," he sighed, then justifying his FOMO that it would have been "a conflict of interests" anyway.
Now Farley's got his sights trained elsewhere. "There's a corner of crypto called DeFi," he went on to explain. It comprises "really smart kids putting up code on a blockchain of their choosing, and you have self-operating smart contracts."
Farley's interested in decentralized exchanges, on which investors trade crypto without intermediaries like Coinbase. "It's fascinating, and we've passed the point of no return," he said.
According to CoinGecko, Coinbase recorded a 24-hour trade volume of $3.8 billion. DEXes trade far less: daily trading volumes amount to $1.7 billion on PancakeSwap and $1.5 billion on Uniswap; SushiSwap is a distant third with $442 million.
Discussing crypto is the only thing Farley finds "more exciting than debating on tax policy," he said. And that's a good metric of excitement on Wall Street.
Guide & Tools