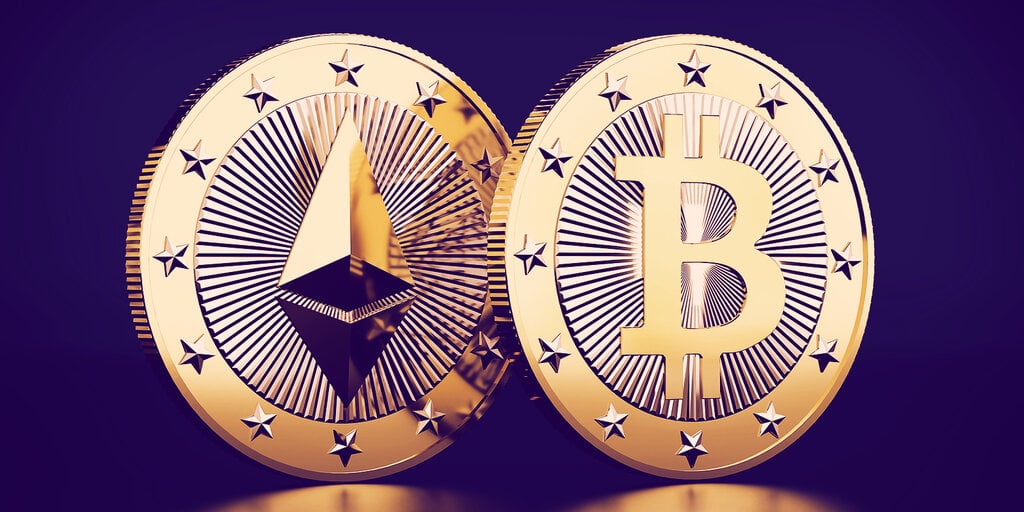 No longer content trailing Bitcoin, Ethereum is now leading market rallies and setting records. In the wee hours of the morning, the coin set an all-time high of $2,197.
The price of Ethereum has hardly retreated since then; Ethereum currently trades for a price of $2,171. And its market cap, the second largest in all of crypto after Bitcoin, is around $250 billion, meaning that Ethereum makes up an eighth of the total market cap of the global crypto market—now $2.07 trillion. 
Demand for Ethereum is so great that Ethereum's average transaction fees jumped from $13 to $22 in a day earlier this month.
Playing second fiddle: Bitcoin!
Bitcoin crossed $60k for the seventh time this year today. Valued at $60,853 a coin, Bitcoin's edging towards its former all-time high of $61,683, set on March 13 this year. 
Bitcoin's recent performance indicates that the playing fields of crypto are levelling. Last weekend its market dominance was 58.47%, down from 72% back at the end of 2020. Today its market dominance has sunk further, to 55.16%.
Still, there were a few bullish signals for Bitcoin this week. Chinese tech giant Meitu joined the ranks of Tesla and MicroStrategy on Thursday when it announced it had bought a further $10 million of the currency, taking its total crypto holdings to $100 million. (However, over half of Meitu's holdings are in ETH). 
Last, but certainly not least…
The other biggest movers in crypto this Saturday are Binance and XRP. 
Binance Coin, or BNB, surged 12.45% in the last 24 hours to hit an all-time high of $487, though it's down three dollars from that at the time of writing. BNB's recent rally added 41.62% to its price since this time last weekend. 
XRP has been rallying for a time, too. Last weekend the price of the coin climbed above 70 cents for the first time since May 2018. Today it trades at $1.16, which is 14% higher than it was yesterday.
It's an about-turn for XRP, whose progenitors Ripple were whacked with a $1.3 billion lawsuit by the US Securities and Exchange Commission this past December for allegedly selling XRP as an unregistered security. This week, XRP surged after Ripple won a discovery motion to reveal documents related to the SEC's legal approach towards Bitcoin and Ethereum.
Courtroom dramas, rallies, reclaimed territories… This epic was brought to you by crypto.
The views and opinions expressed by the author are for informational purposes only and do not constitute financial, investment, or other advice.
Guide & Tools