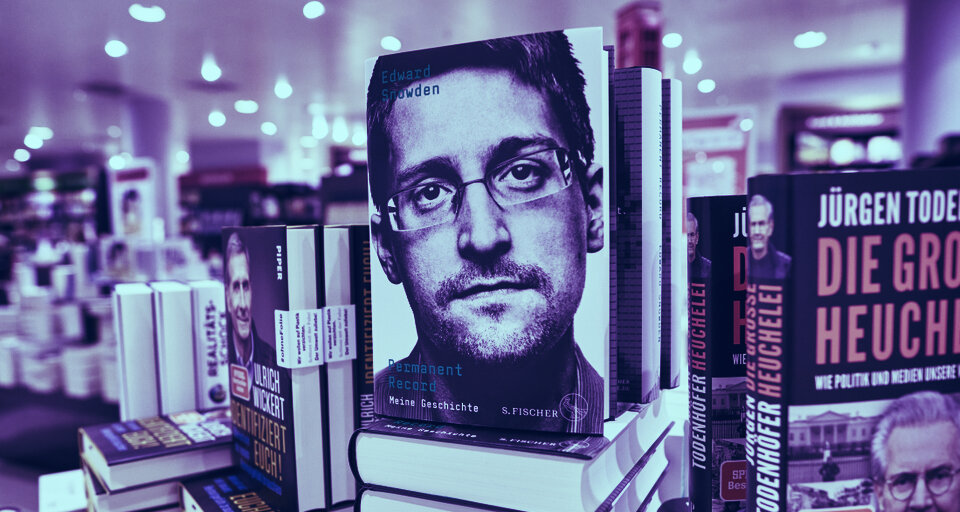 An NFT artwork created by Edward Snowden has sold for $5.4 million in Ethereum.
"Stay Free" portrays the NSA whistleblower and exiled American with hand on chin like a modern Rodin statue. (Photographer Platon snapped the pic.) Look closer, however, and you'll find the image has been formed from the pages of a US appeals court decision that the Patriot Act did not permit mass collection and surveillance of Americans' phone records by the National Security Agency.
A reminder that the symbolism of @Snowden minting his first NFT goes far beyond the price tag.

The decentralized technologies powering this auction will fundamentally reshape our world — precisely to curb the abuse of power @Snowden spoke out against.https://t.co/ofNi1nSwzZ

— kayvon (@saturnial) April 16, 2021
While the ACLU won that case, Snowden remains persona non grata in the US for his role in making the NSA's surveillance program public. In 2013, while the computer analyst was contracting for the security agency, he began leaking classified documents to the press. Shortly after being charged with espionage, Snowden flew to Russia, where he was granted asylum, then residency.
Snowden sold the artwork on Foundation, a community-driven NFT marketplace where the Overly Attached Girlfriend NFT sold for 200 ETH and a Nyan Cat animation earned 300.
Those amounts seem relatively paltry to the 2,224 ETH spent on Stay Free, Snowden's first NFT.
NFTs are unique digital tokens that often come in the form of artwork, trading cards, or other collectibles. There is only one edition of "Stay Free," meaning the auction winner, @PleasrDAO (fans of digital artist pplpleasr, who also sells lucrative NFTs), has the only copy of the work.
FIVE POINT FIVE MILLION from @PleasrDAO. It feels like the whole staff of @FreedomOfPress is watching live, and we've never seen anything like this. This is more than a spectacle -- this is drama. All eyes turn to the dark horse. https://t.co/GOcrOiraXS

— Edward Snowden (@Snowden) April 16, 2021
According to Snowden, the proceeds will go to Freedom of the Press Foundation, a non-profit established in 2012 that develops open source communication and encryption tools as well as tracks press freedom. As the foundation's president, Snowden serves on the board alongside John Cusack, journalist Glenn Greenwald, and Daniel Ellsberg, the Vietnam-era reporter best known for shuttling the Pentagon Papers to the New York Times.
Guide & Tools