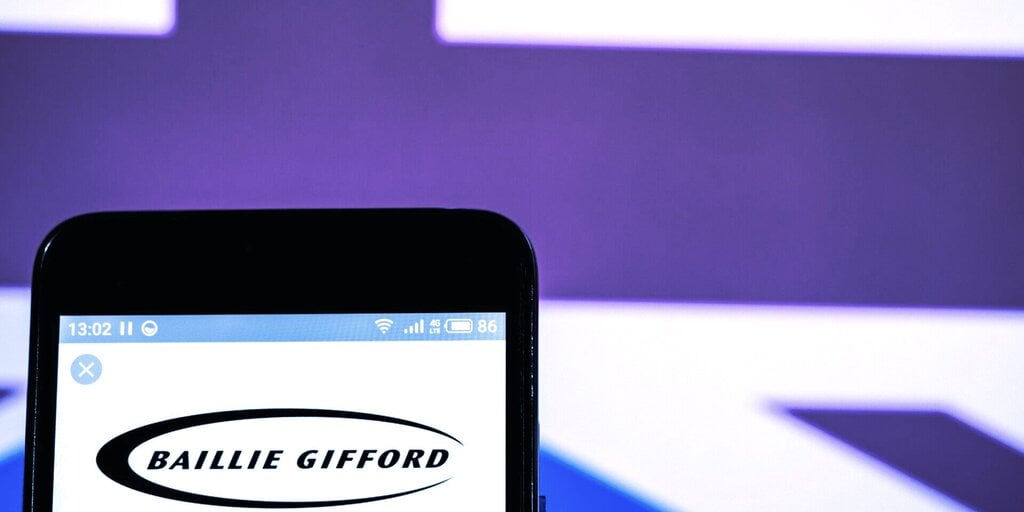 UK asset manager Baillie Gifford has invested as much as $100 million into Blockchain.com. According to The Daily Telegraph, this makes the Edinburgh-based firm the biggest outside shareholder in the cryptocurrency company.
The investment has not been disclosed before and is part of Blockchain.com's $300 million Series C funding round, which was announced last month. The round was led by DST Global with Lightspeed Venture Partners and VY Capita among other participants. Prior to that, Blockchain.com raised another $120 million.
"Baillie Gifford has a long history of backing transformational growth companies at their early stages," a spokesperson told the Telegraph.
The Scottish asset manager stressed that the firm has "a growing conviction" in Blockchain.com's management team and the company's value proposition, as well as "in its ability to make long-term investment returns for our clients."
Founded in 1906, Baillie Gifford is owned and run by 46 of its senior executives, who operate as a partnership. According to the firm's LinkedIn page, as of 30 September 2020, it had £287 billion ($370 billion) in assets under management and advice, with the likes of Google, Tesla and Airbnb in its investment portfolio.
Going public
Last month's funding round brought Blockchain.com's valuation to $5.2 million, and the cryptocurrency company expects to go public at some point in the future.
"We want to do it when the moment's right for us, and we're figuring out when that is," Bockchain.com's CEO Peter Smith told the Telegraph.
In doing so, Blockchain.com would follow in the footsteps of cryptocurrency exchange Coinbase, which last week went public via a direct listing on the Nasdaq. Smith declined to comment on whether Blockchain.com will pick London or New York for the float; he, however, claims that the company has seen "a surplus of interest from private investors," with some orders reaching as much as $900 million, or three times more of what the company actually raised.
Earlier this month, Blockchain.com added Polkadot (DOT), Aave (AAVE) and Yearn Finance (YFI) to its wallet and exchange, seeking to build on the growing sector of decentralized finance (DeFi).
Guide & Tools