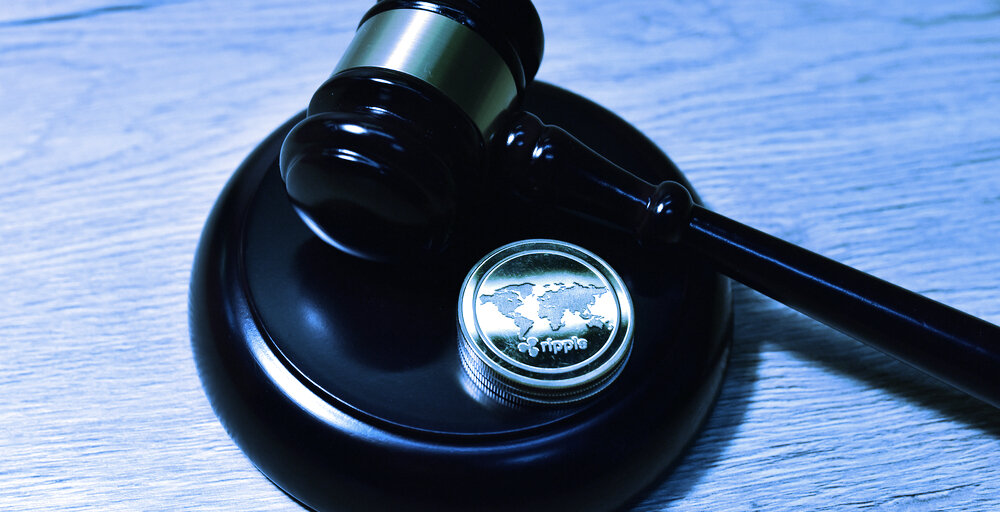 Ripple, the crypto payments company behind XRP, yesterday dodged a bid from one of its biggest investors to redeem $175 million worth of stock.
The investor, British fund manager Tetragon Financial Group, in January demanded to redeem its preferred Series C Ripple stock.
Its request came a month after the U.S. Securities and Exchange Commission (SEC) sued Ripple for, it alleges, raising $1.3 billion in an unregistered securities offering.
But Delaware's Court of Chancery, where Tetragon filed the request, ruled on Friday against the investor's claims.
Tetragon is a major investor of Ripple. It led its Series C funding round in 2019, raising a total of $200 million. The company couldn't be reached for comment by press time.
The terms of that deal included a provision that if XRP is deemed to be a security, Tetragon "has the option of having Ripple redeem their Ripple equity."
But the court rule said that that question hadn't been settled.
"XRP is no more a security after the SEC filed the enforcement action than it was before it," the court said. "The enforcement action, by contrast, asks that question. The question is not yet resolved, so a determination has not yet been made."
"And when it is made, it will be made by the District Court," said the court, referring to the federal district court in Manhattan, where the SEC filed its complaint.
An "opportunistic move"
In a statement following the court ruling, Ripple described Tetragon's lawsuit as "an opportunistic move to take advantage of the SEC's allegations."
"What has always been clear (and made so even more today) is that the SEC still has to try to prove their case in Court; which we do not believe they will be able to do. As our lawyers have said publicly, the SEC is 'dead wrong!'"
This is why regulation by enforcement wreaks such havoc. By bringing a massive enforcement case, the SEC acknowledges they didn't "determine" anything, but the crypto markets - under pressure - interpreted the filing as such, causing massive damage to retail holders. 1/2 https://t.co/mDDFTvHe5e

— Brad Garlinghouse (@bgarlinghouse) March 6, 2021
On the offensive
Last Wednesday, Ripple CEO Brad Garlinghouse submitted two arguments to the court for the SEC to dismiss its complaint against his company.
First, that XRP doesn't exhibit any of the traditional characteristics of an investment contract, his legal counsel claimed. And second, that Garlinghouse's sale of his personal XRP holdings doesn't amount to aiding and abetting Ripple's XRP sales.
The SEC is yet to respond.
So, while Ripple has won the legal battle against its investor, the SEC v Ripple saga is far from over. And as it continues to unfold, the investor's spat with Ripple might just resurface.
The views and opinions expressed by the author are for informational purposes only and do not constitute financial, investment, or other advice.
Guide & Tools