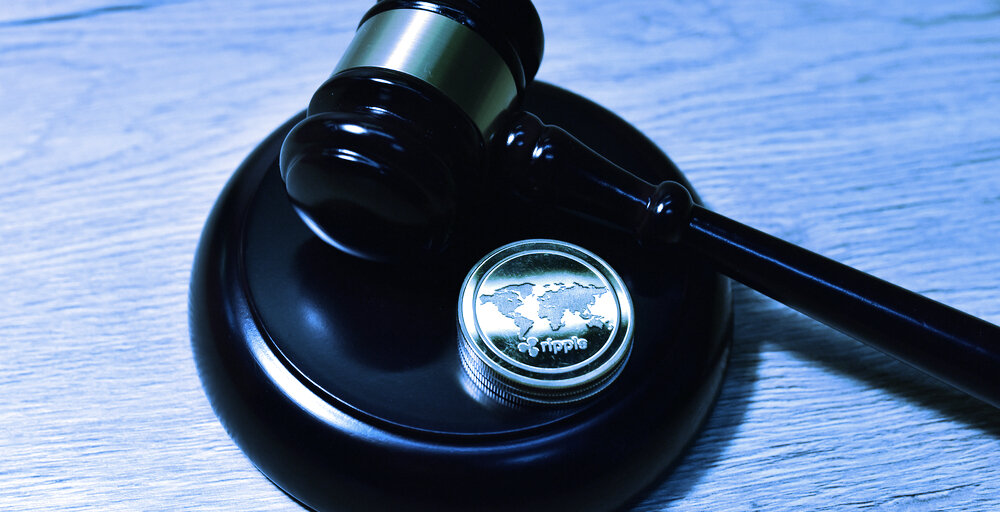 Legal counsel representing Ripple CEO Brad Garlinghouse has presented two main arguments to dismiss the Securities and Exchange Commission's (SEC) lawsuit against the company. 
As you may recall, the SEC originally filed the lawsuit in December 2020, alleging that Ripple had been unlawfully selling the XRP cryptocurrency.The SEC claimed that the company's continued sales of XRP were tantamount to raising $1.3 billion in unregistered security offerings since 2013. 
In a letter sent to Judge Analisa Torres yesterday, Garlinghouse's legal counsel Matthew Solomon describes the case as "regulatory overreach, plain and simple." In an effort to dismiss the case, Solomon took aim at the SEC and the Securities Act. 
First and foremost, Solomon claimed the SEC fundamentally misunderstands the XRP cryptocurrency. He said transactions in XRP, the XRP market, and Ripple's business do not exhibit any of the traditional characteristics of an investment contract. He also noted that in 2015—and again in 2020—the Department of Treasury's Financial Crimes Enforcement Network (FinCEN) found XRP to be a virtual currency. This required Ripple to implement anti-money laundering controls that are generally not applicable to securities transactions. 
Second, Solomon turned his defense directly to Garlinghouse. "Not satisfied simply to try to fit the square peg of XRP into the round hole of securities laws, the SEC has also chosen to target Mr. Garlinghouse with personally violating the securities laws," he said.  The Ripple CEO has been charged with violating securities laws because, according to the SEC, he sold his own XRP in order to aid and abet Ripple's XRP sales. Solomon on the other hand, described this as Garlinghouse simply doing his job. 
Solomon continued to defend the Ripple CEO's conduct, saying that the claim Garlinghouse aided and abetted Ripple's XRP sales failed to meet the necessary legal requirements. In US law, an aiding and abetting charge has to prove that the defendant recklessly disregarded the fact he was associating himself with something "improper," and nonetheless "substantially assisted" the violation. Solomon alleges that this has not been demonstrated by the SEC against Garlinghouse. 
Even if Garlinghouse's XRP transactions were deemed to be investment contracts, however, Solomon claimed the SEC still does not adequately prove that they fall within the scope of the Securities Act. According to Solomon, the Securities Act can be applied only to offers and sales of securities in the US, not offers and sales made on foreign exchanges. 
In his view, the SEC failed to show relevant transactions executed by Garlinghouse within the United States, and it would be insufficient on behalf of the SEC to merely show that either Garlinghouse or another XRP purchaser may have been physically present in the US at the time of the transactions.
Guide & Tools