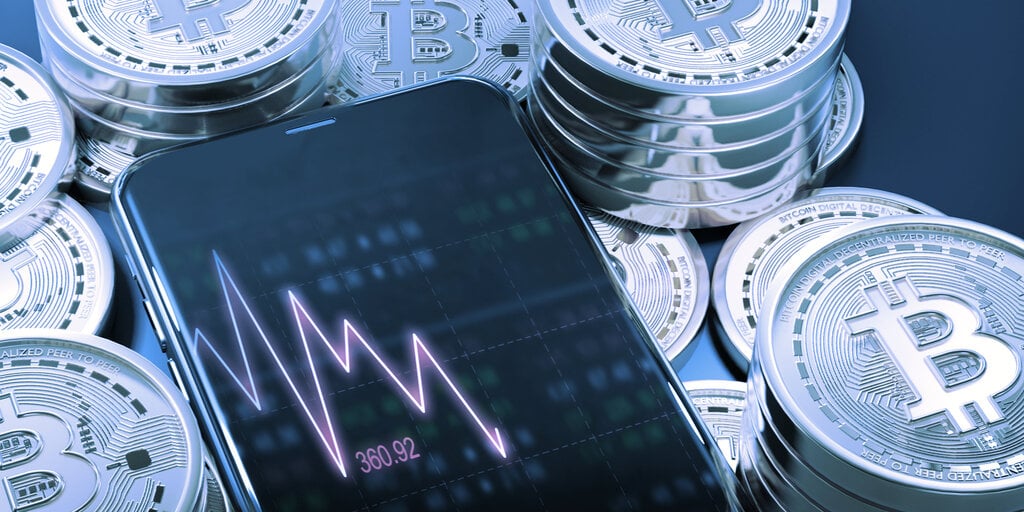 As the price of Bitcoin (BTC) and other major tokens declined by around 5-6% over the past 24 hours, over $2.27 billion worth of crypto futures were liquidated, according to analytics platform Bybt.
At press time, Bitcoin is trading at around $56,231, down 6.34% on the day, according to data from CoinMarketCap, dropping from highs of roughly $60,700 in the last 24 hours.
Ethereum fared similarly, slipping to $1,781, down around 5% over the past day. Binance Coin ($256, -5.03%), Cardano ($1.03, -4.58%), and Polkadot ($35.06, -4.82%) are also following the wider downtrend in the crypto market.
When markets are experiencing dips or surges, overleveraged trading positions are liquidated automatically by exchanges when traders can no longer fulfill their margin requirements. In essence, they are trading with funds borrowed from third parties, allowing them to use more money than they necessarily have.
Notably, $1.97 billion worth of positions that were liquidated during the course of the latest dip were long, meaning that traders bet on the price of an asset going up.
On the other hand, only $112 million worth of short positions got liquidated—which were betting on cryptos' decline.
Bitcoin and Ethereum have lost billions in their market capitalizations after the past record-breaking weekend, with the global market cap of all cryptocurrencies slipping from $1.82 trillion over the weekend to $1.71 trillion today, a decline of roughly $1.2 billion.
Guide & Tools