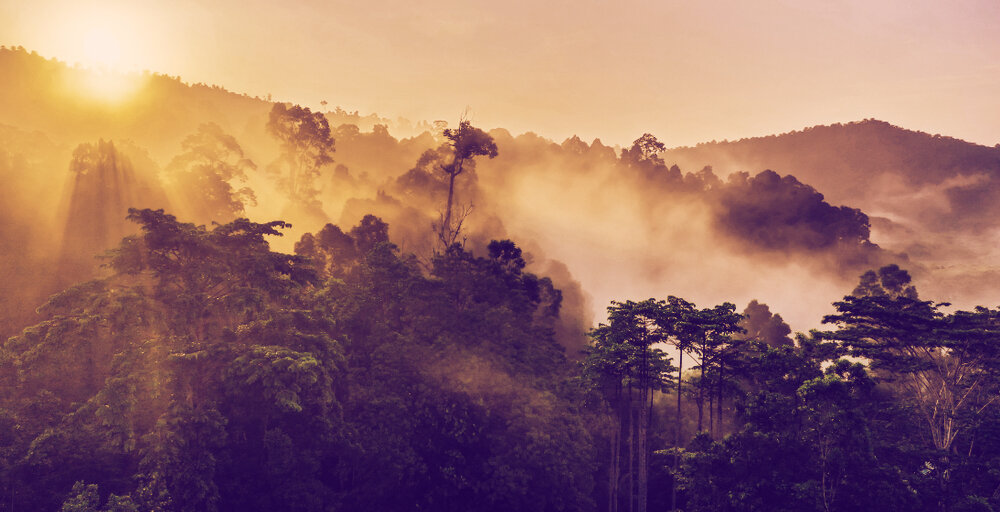 NFT marketplace Zora is chipping away at Ethereum's ecological footprint with a 50-ton carbon offset.
The company said it paid for a 20-ton offset of CO2e (carbon dioxide equivalent) from the Cerro de Hula wind farm in Honduras, and a 30-ton offset from the Agrocortex Redd Project—a carbon offset effort working to protect the Amazon rainforest.
Zora deals in NFTs, or non-fungible tokens: these are cryptographically secured assets on the Ethereum blockchain, which can take the form of digital art, music, or other collectibles. They've become a buzzy investment in the past few months: Grimes just sold a collection for $6 million, and digital artist Beeple made a similarly insane amount of money on NFTs back in December.
And like most crypto projects built on Ethereum, NFTs come at a significant environmental cost. 
Ethereum operates via a proof-of-work consensus mechanism, which incentivizes burning huge amounts of energy in order to "mine" new tokens. According to Digiconomist's Ethereum Energy Consumption index, the average Ethereum transaction now uses 54 kWh.
That's for a single click—and when you factor in bidding and trading, as well as "open edition" NFTs that allow unlimited minting within a set window, that cost starts to get a lot higher. And most crypto mining happens in China, which remains heavily reliant on coal, according to research from Cambridge University.
certs just in case. pic.twitter.com/i7OXSUQoYI

— d. goens (@dg_goens) March 4, 2021
Ethereum will eventually ditch proof-of-work and adopt another consensus mechanism, proof-of-stake, which requires less energy. Progress was made late last year, but there's still no set timeline for the transition.
On Twitter, Zora co-creator Dee Goens said the company made the donations through Offsetra, a group that helps facilitate carbon offsets in the crypto space. 
Drew Bonneau, an advisor for Offsetra, told Decrypt that "NFTs present an incredible opportunity for awareness and education around environmental issues."
"Art is an important medium of exchange," he said, "and it thrills us to see platforms such as Zora supporting artists and taking responsibility for the negative environmental impacts of the underlying network powering their platform."
Guide & Tools