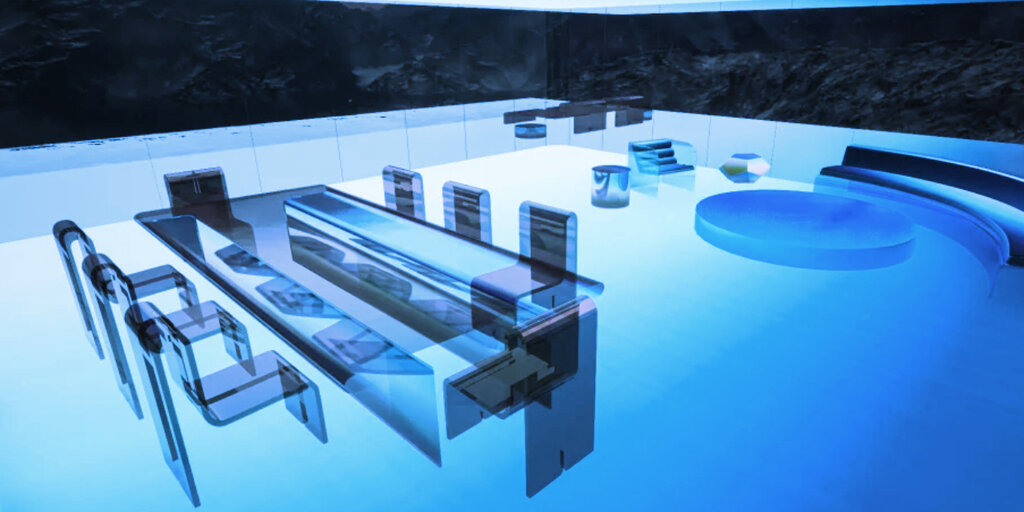 In recent months the NFT space has exploded, with creators, artists and musicians embracing the digitally-unique tokens. To that list, you can now add architects and interior designers; contemporary artist Krista Kim has created what she claims is the first digital home to be sold as an NFT.
Kim's Mars House, the so-called "first digital home", is on sale at NFT marketplace Superrare in the form of 3D NFT files, Architectural Digest reported. Since the sale opened on March 15, offers have reached 33 ETH, or nearly $59,000.
Mars House is the first Digital NFT House in the world now exclusively on @SuperRare music by Jeff Schroeder (Smashing Pumpkins) #nftart #nftrealestate #nftartist #cryptoart #cryptoartist https://t.co/2Qwbh38hzC pic.twitter.com/Gf5aK76MT2

— Krista Kim (@Krista_Kim) March 15, 2021
"In the near future, we will live in an AR/VR world, digital art, architecture, cars, fashion, pets, etc," said Kim, who created Mars House while under lockdown. "Everyone should install an LED wall in their house for NFT art," she added.
The digital home aims to create an ambient healing atmosphere through light effects and a meditative musical accompaniment composed by Jeff Schroeder, guitarist with American rock band The Smashing Pumpkins.
The Mars House and its furniture could also make its way into the real world using MicroLED screen technology, while the furniture itself can be turned into real objects with the help of Italian glass-furniture makers.
What makes a house a home?
So-called NFTs, or non-fungible tokens, are indivisible and provably unique digital assets that may have numerous use cases, including digital collectibles, music, artwork, and in-game tokens.
Kim's digital home purports to be the first of its kind, but digital real estate in the form of NFTs already exists, and there's a thriving market for plots of digital land and buildings. Popular blockchain-powered virtual world Decentraland is one platform on which users create and trade estates, scenes and artworks. The platform consists of 90,000 NFTs called LAND, with each LAND token corresponding to one piece of land to build things on. Trading volume on Decentraland has reached over $43 million since the platform's inception, according to nonfungible.com.
There have even been disputes between digital neighbors; in Ethereum-powered virtual world Cryptovox, one user blocked his neighbor's sea view with a billboard, demanding a ransom for its removal.
Nevertheless, as more artists, musicians and celebrities like Twitter CEO Jack Dorsey and Cristiano Ronaldo jump on the NFT train, there's little doubt that the sector is growing at an unprecedented pace, somewhat comparable to the ICO boom of 2017.
In recent weeks, artists like Grimes and Kings of Leon have made headlines with NFT releases—while crypto artist Beeple sold an NFT collection of digital artwork for $69.3 million at Christie's auction house, breaking records in the digital art world.
Guide & Tools