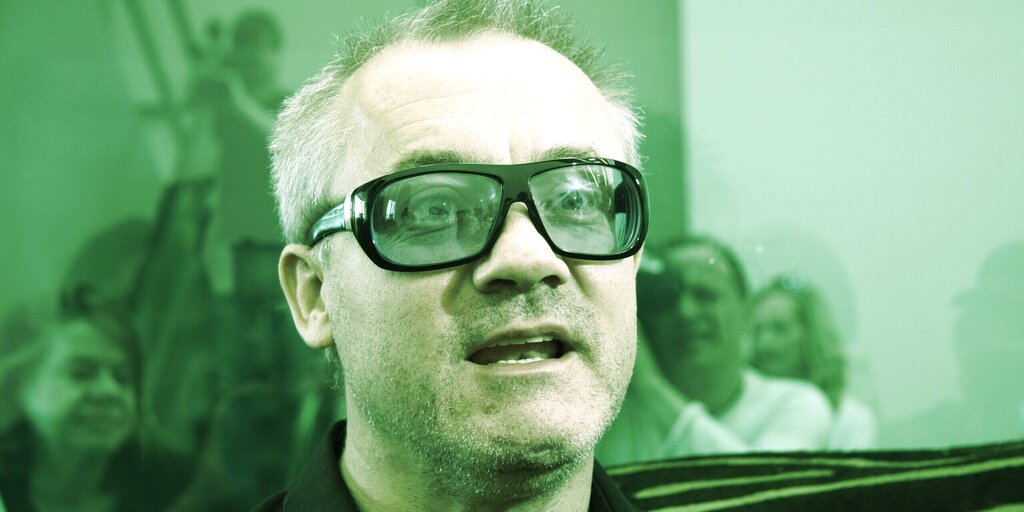 Damien Hirst—the British artist known for his preserved shark piece, The Physical Impossibility of Death in the Mind of Someone Living—has said he's now taking Bitcoin and Ethereum as payment for a new run of prints.
"For the first time, I'm accepting Cryptocurrency for payment," he wrote on Instagram. "It's hard for any of us to trust anything in this life but somehow we manage it and we even find love and I love art and I love the crypto world and I am happy and proud to put my belief into Bitcoin (BTC) and Ether (ETH) and accept them for this drop."
And though you can pay for them in crypto, these pieces are very much not "crypto art"—the eight prints represent different takes on cherry blossoms, inspired by the eight virtues of bushidō, the samurai code. They cost $3,000 a pop, and they're only on sale until March 3.
I've made eight cherry blossom prints called The Virtues with @HENIGroup. For the first time I'm accepting Cryptocurrency for payment! You can buy them via the link below. Available until 23:59 PST Wednesday 3rd March. https://t.co/Jcn6z78Y54

— Damien Hirst (@hirst_official) February 26, 2021
The Physical Impossibility of Death in the Mind of Someone Living put Hirst on the map in the 90s, and though he's been producing less important work over the years, his art remains polarizing as ever; a 2017 exhibition in Venice was met with both raves and pans.
The big story at the proverbial "intersection of art and technology" over the past few months has beenNFTs (non-fungible tokens): cryptographically secured assets that can put any sort of digital art on the Ethereum blockchain. According to a report from the blockchain analytics firm NonFungible, the market grew by 2800% last year.
Earlier today, musician and visual artist (and girlfriend to billionaire Elon Musk) Grimes sold a collection of NFTs for over $6 million.
And while NFTs are typically online images and animations, physical artworks can come with NFT components too. In October, Christie's sold a Bitcoin-themed piece with an accompanying NFT for $131,000.
For now, though, Hirst's prints remain off-chain.
Guide & Tools