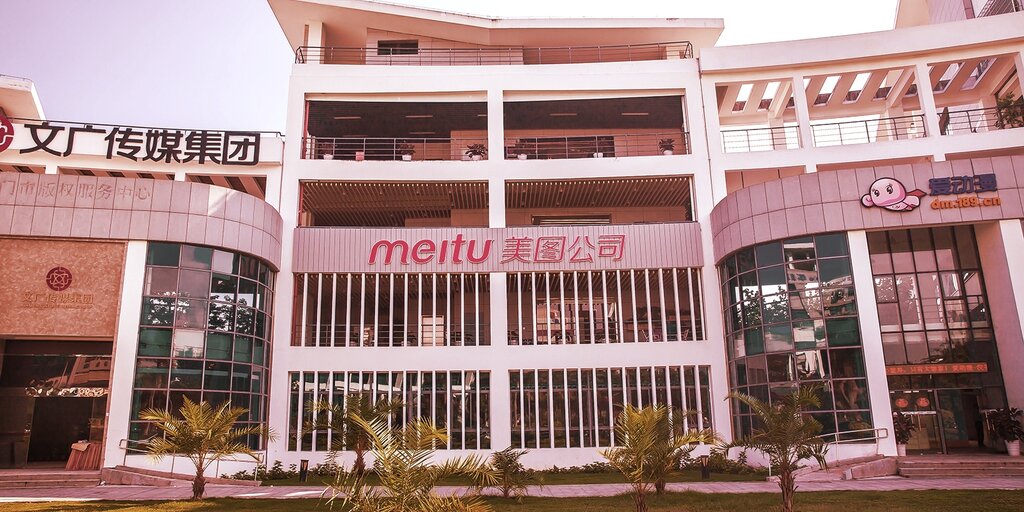 Meitu, a technology company headquartered in China's Fujian province, today announced that it has bought $40 million in cryptocurrencies—$22 million in Ether (ETH) and $17.9 million in Bitcoin (BTC).
Meitu, a smartphone manufacturer and selfie app software company that has been listed on the Hong Kong Stock Exchange since 2016 and has a market cap of $11.76 billion, disclosed that it has bought 380 BTC and 15,000 ETH.
Are Asian entrepreneurs starting to follow @michael_saylor & @elonmusk ? Chinese tech company Meitu (https://t.co/VfUwTjuL1Z) just announced they have purchased $40 mil. worth of crypto, including 380 #Bitcoin (~$47105/BTC) and 15,000 #Ethereum (~$1473/ETH) on March 5, 2021.

— cnLedger (@cnLedger) March 7, 2021
In a statement, the 8-year-old company said that its board is convinced that blockchain could do to finance and technology what mobile phones did to the PC internet and other offline industries. "The Board believes that the blockchain industry is still in its early stage, analogous to the mobile internet industry in circa 2005," it said.
The company added that it invested in Bitcoin and Ethereum, the two largest cryptocurrencies by market cap, because "cryptocurrency prices in general are still highly volatile" and that these two cryptocurrencies would "enhance shareholder value in the long-term."
And Meitu said that ETH is a good purchase if it chooses to blockchain-ify its apps. If it chose to do so on Ethereum, it could use that ETH to process transactions.
"Purchasing Ether is therefore a logical preparation for both initiatives, as the Ether purchased would become the gas reserve for the Group's potential dAPP(s) to consume in the future, as well as being used as consideration for investing in blockchain-based projects that take Ether as consideration," it said.
Meitu's Bitcoin investment is part of its asset allocation strategy, fuelled by what the company describes as a "growing momentum in the consensus-building process." It's got FOMO from watching insurance companies and fund managers invest in blockchain, as well as observing how corporations have added it to their treasury or accepting crypto as a form of payment.
Meitu said that it felt the time was right because traditional banks now provide trading and custody services and regulators license exchanges. Both steps boost investor confidence in cryptocurrencies, it said.
When the stock market opens tomorrow, it'll become clear whether Meitu's crypto spending spree boosts investor's confidence in the company.
Guide & Tools