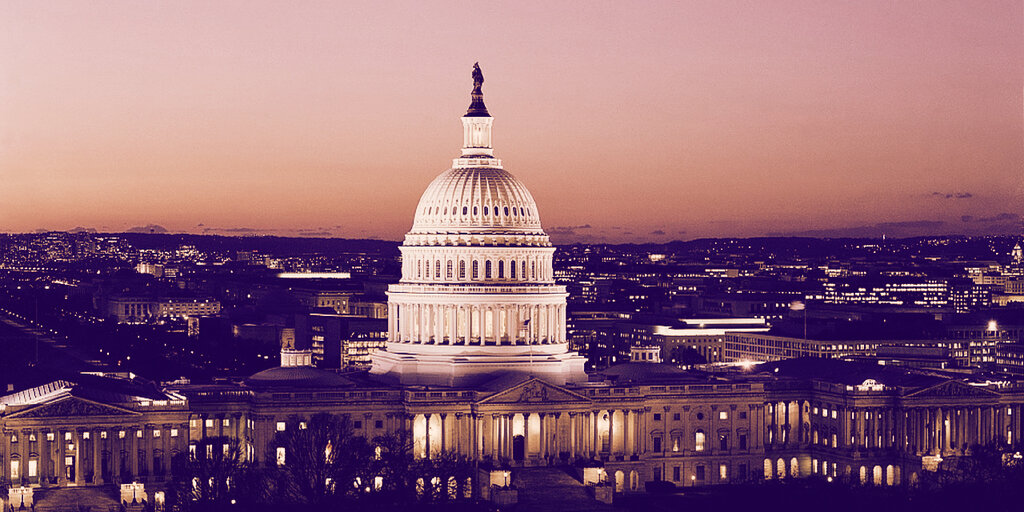 The third time's a charm?
Representative Warren Davidson (R-Ohio) has reintroduced the Token Taxonomy Act, a bill that would make certain cryptocurrency tokens and other digital assets exempt from US securities laws.
This represents the third attempt by the Ohio congressman to get the House of Representatives to take up the issue. He introduced it late in 2018 at the end of a legislative session before reintroducing it with minor tweaks in 2019. The legislation has never been scheduled for a vote in the House.
Thank you to @RepDarrenSoto, @RepJoshG, @RepTedBudd, & @RepScottPerry for cosponsoring my #TokenTaxonomyAct. It's time for Congress to give this emerging industry the clarity it needs to continue changing the world with #blockchain. https://t.co/fmAfeKQXGN

— Warren Davidson (@WarrenDavidson) March 10, 2021
H.R. 1628 would "amend the Securities Act of 1933 and the Securities Exchange Act of 1934 to exclude digital tokens from the definition of a security."
It would also make crypto-to-crypto transfers tax exempt and change the tax structure for cryptocurrencies held in an individual retirement account. 
Congressman Darren Soto (D-Florida), one of the co-sponsors of the bipartisan bill, said it would "add critical definition and jurisdiction to create certainty for a strong digital asset market in the United States."
According to a press release from Rep. Davidson's office, it may be now or never to establish a regulatory framework for cryptocurrency in the US, something that industry players have repeatedly said is lacking. 
Yet the bill itself, though endorsed by the nonpartisan Blockchain Association, could produce the wrong kind of regulatory clarity, according to some. A federal definition of a digital token might run into opposition from states that have created their own rules around cryptocurrency securities, such as Wyoming. 
Moreover, according to Gabriel Shapiro, a lawyer specializing in securities, it would make it very difficult for states to regulate "any aspect of digital token sales other than full-on fraud." 
"To call this an insult to states' rights would be putting it very mildly," he told Decrypt in 2019. The legislation has not been revised since then.
The bill has been referred to the House Financial Services and House Ways and Means committees.
Guide & Tools