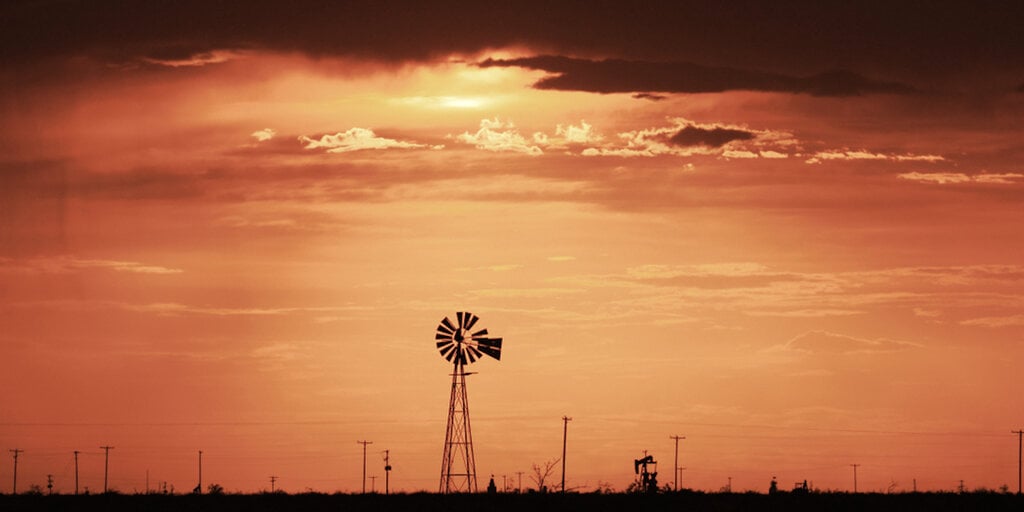 Argo Blockchain has announced that it now owns 320 acres of land in West Texas, intended for a 200MW data center which it expects to build over the next 12 months.
In a press release, Peter Wall, CEO of Argo Blockchain, said that owning the Texas acreage will enable the firm to "meaningfully" expand its mining capacity on a large scale.
"We now have access to some of what we believe is the cheapest renewable energy worldwide, in a location where innovation in new technologies is encouraged and incentivized," added Wall.
The purchase is the result of Argo Blockchain's acquisition of New York firm DPN LLC, and follows a non-binding letter of intent with the latter signed last month.
New RNS

Argo Blockchain is pleased to provide a further update to its previously announced non-binding LOI with DPN LLC of New York, which set out the terms for Argo to acquire 320 acres of land in West Texas, USA.#ARB @$ARBKF
1/

— Argo (@ArgoBlockchain) March 8, 2021
The acquisition cost Argo Blockchain $5 million, paid via the issue of 3.4 million new ordinary shares allotted to DPN shareholders. A further payment of $12.5 million in shares will occur if all contractual milestones are met, the company said.
Texas attracts mining companies
In the past few years, a growing number of Bitcoin mining companies have flocked to Texas, lured by cheap electricity from the state's abundance of natural gas and wind power. The Lone Star State has more than 33 GW of wind power capacity–the highest number in the USA–primarily located in West Texas.
Northern Data AG, which is reportedly planning a US public listing, is currently building a mining facility in Rockdale, Texas, which is expected to reach 1GW capacity when complete–making it the world's biggest Bitcoin mine.
Other mining companies active in the state include Peter Thiel-backed Layer1 and Bitmain, even though the Chinese giant's Rockdale facility suffered a setback last year after the termination of agreement with DMG Blockchain Solution.
Argo's move comes in the wake of power outages that knocked several Texas-based Bitcoin mining farms offline last month, the result of unseasonably cold weather in the state. Although most mining operations were forced to suspend operations, some reportedly sold electricity back to the grid at a premium during the winter storm.
Record revenue
Argo Blockchain's announcement comes on the back of the company achieving record revenue growth last month.

February saw the LSE-listed firm mining 129 BTC compared to 93 BTC in January, with a total of 599 BTC on its balance sheet at the end of the month, while mining revenue soared to $6.04 million compared to $3.46 million in the previous month.
To mark the success, Wall also announced that from now on he will receive his salary exclusively in Bitcoin.
Guide & Tools