Top Digital Info Product Reviews Find the best online forex guides and softwares Click Here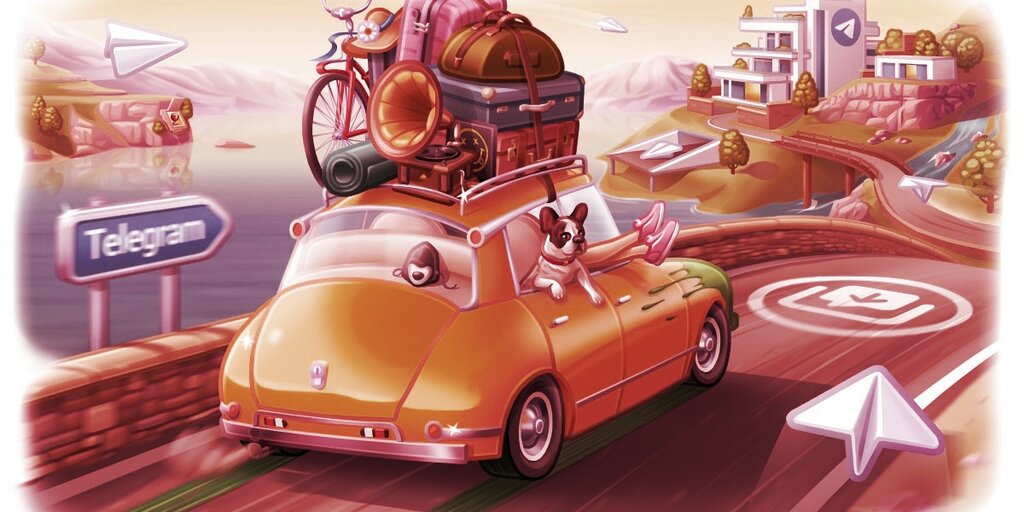 Telegram users can now import their chat history from messengers such as WhatsApp, Line, and KakaoTalk, according to an announcement published yesterday.
Android and iOS users can now move chats from apps like WhatsApp to Telegram. https://t.co/PediepRhyt

— Telegram Messenger (@telegram) January 28, 2021
"Starting today, everyone can bring their chat history – including videos and documents – to Telegram from apps like WhatsApp, Line and KakaoTalk. This works both for individual chats and groups," Telegram developers noted.
They explained that the new feature currently allows importing messages—as well as photos and videos included in them—to the current day in the target Telegram conversation. At the same time, Telegram will retain the original timestamps after the transfer has been completed.
"The best part is that the messages and media you move don't need to occupy extra space. Older apps make you store all data on your device – but Telegram can take up virtually no space while letting you access all your messages, photos and videos anytime you need them," the developers added.
However, despite this data being stored on Telegram servers, users can delete their messages for all parties "without a trace." The latest update expanded Telegram's privacy features even further, allowing users to completely delete secret chats, groups they created, and their call history.
"Telegram servers don't store information about deleted chats and call logs, so the data will disappear completely, forever," stressed the announcement.
As Decrypt reported, Telegram has been enjoying a massive influx of new users lately, and even saw 25 million new registrations in 72 hours at some point. People flocked to Telegram—and its competitor Signal—in search of greater privacy. This migration accelerated when Facebook-owned messenger WhatsApp began pressuring its users into sharing personal data with its parent media company.
Endorsements from people like Elon Musk and Edward Snowden actively helped WhatsApp's privacy-focused competitors too.
Telegram CEO: People should have control over their data
In his own channel, Telegram CEO Pavel Durov noted that while "nothing like this has ever been made possible by a major app" and that it required "some serious magic," the new functionality was developed and implemented in just two weeks.
"Two weeks ago I realized this should be theoretically possible, and yesterday we made this feature available on both iOS and Android, together with many other improvements," Durov wrote, adding, "Moving messages to Telegram allows people to save disk space and stop worrying about third-party backups or changing devices."
At the same time, message transfer from WhatsApp, Line, and KakaoTalk might be just the beginning. Telegram is already planning to release a free programming interface that can be used to create tools that will allow importing message histories from literally "anywhere," said Durov.
He added, "The original meaning of the paper plane on the Telegram logo means 'freedom' For us, freedom of choice and data portability are paramount. People should be in complete control over their own data – and their own lives."
Top Digital Info Product Reviews Find the best online forex guides and softwares Click Here