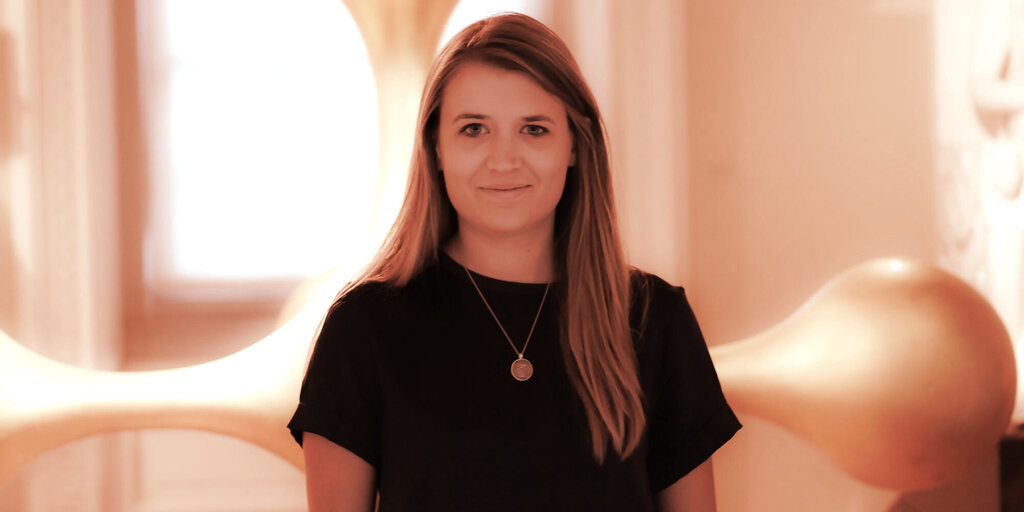 Have you ever tried to sync a Bitcoin node or another blockchain node, essentially downloading the entire history of the network to your computer? Not with your super-high-speed internet, but out in the wild, where most people live?
Jill Carlson, a VC and advisor to blockchain projects such as Algorand and Tezos, has—and she doesn't think it's a great advertisement for blockchain technology.
"I once had the experience, the joy of syncing a full Monero node from my parents' condo, where the internet was really spotty and it took, like, two weeks to do, and they were all, like, 'Isn't this supposed to be the future of finance?" Carlson, who this week joined the Mina Foundation board, told host Matthew Aaron of The Decrypt Daily podcast.
In Carlson's view, if you're not syncing a node, you're not fully participating in the future of finance. It's the main reason why she's excited to be a part of Mina, which has attracted investments from Coinbase co-founder Fred Ehrsam and crypto angel investor Naval Ravikant.
Mina (formerly Coda) advertises itself as a "tweet-sized blockchain" that can be downloaded to a mobile phone even without much bandwidth. A node is just 22 KB. That's a major contrast to more recognizable blockchains, such as Bitcoin and Ethereum. Those networks create lots of demand for their tokens but face logistical challenges to attract actual users that will secure and decentralize the network.
"There's this whole notion, which is really a misconception when it's applied to most projects, that, 'Oh, we're bringing decentralization to the world, we're democratizing finance this way,'" she said. "But unless you are really getting your hands dirty, if you will, with the blockchain itself, and running a node and syncing the whole thing, then that's kind of a problematic statement." 
As a board member of the just-created nonprofit Mina Foundation (which also welcomed crypto industry vets Josh Cincinnati, Tess Rinearson, Sean Inggs, and Evan Shapiro), Carlson will help create an ecosystem around the blockchain, primarily via grants. 
She's ready to get started helping the tiny blockchain project grow big: "This is what's really exciting to me about the Mina Protocol, is making good on that promise that blockchain technology has had all along."
Guide & Tools