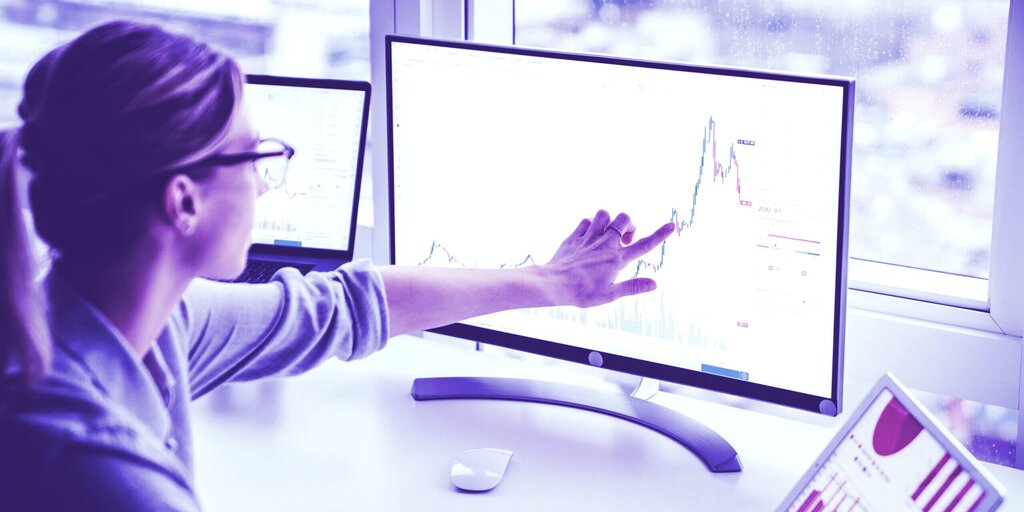 Just 15% of Bitcoin investors are women, according to new data from the brokerage company eToro.
As skewed as that sounds, it's actually an improvement over last year's numbers—at the end of January 2020, just 10% of all Bitcoin investors were women. 
That there's a gender disparity in crypto probably isn't news to anyone familiar with the space. According to a 2018 report, only one out of 378 venture-backed blockchain companies started between 2012 and 2018 had all-female founders, and just 31 had a combination of male and female founders.
The new eToro study doesn't define its terms, so it's unclear whether there's a threshold for traders to qualify as "investors," or if "investor" is just a catch-all term for anyone dealing in cryptocurrencies.
The report's interpretation is that the year-to-year increase in female investors is "helping to drive the surge in demand for cryptoassets." The number of people holding Bitcoin through eToro has more than doubled since January of last year, according to the study, and demand for Ethereum is up 82%.
The company has also said that the average age of both Bitcoin and Ethereum investors has fallen over the past few years. In 2017, the averages for Bitcoin and Ethereum were 37 and 35—now, they're 35 and 32.
Other studies, from both crypto brokers and data providers like CoinMarketCap, have supported eToro's assertion that more and more women are getting into crypto.
And diversity initiatives continue to emerge: back in 2019, in collaboration with the blockchain platform Zilliqa, Oxford's Women in Computer Science Society launched a series of workshops aimed at improving representation in the space.
Guide & Tools