Clickbank Ads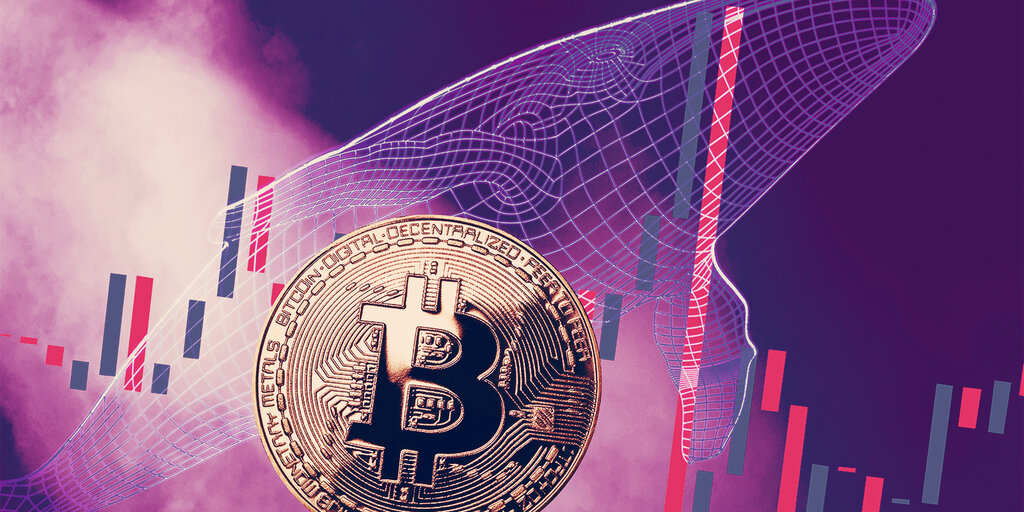 The distribution of funds across the Bitcoin network is very diverse, according to data from Glassnode published yesterday that shows a relatively even spread of Bitcoin across differently sized wallets.
The article was written in response to circulating reports that Bitcoin's network is highly centralized, based on the statistic that a mere 2% of wallets control 95% of its supply. And while those numbers are technically correct, they are highly misleading since they don't take into account a number of important factors.
"2% of accounts control 95% of all #Bitcoin." Wrong. BTC ownership is much less concentrated than often reported – and has dispersed over time," said Rafael Schultze-Kraft, chief technology officer at Glassnode, in a recent tweet.
"2% of accounts control 95% of all #Bitcoin "

Wrong.

BTC ownership is much less concentrated than often reported – and has dispersed over time.

Meanwhile, whale supply has increased – suggesting institutional investors arriving.

Report: https://t.co/mY1DExggsQ

THREAD pic.twitter.com/kmvxId43LH

— Rafael Schultze-Kraft (@n3ocortex) February 2, 2021
He stressed that not all Bitcoin addresses should be treated equally and that a Bitcoin address is not an "account".
"For instance, an exchange address holding the funds from millions of users needs to be distinguished from an individual's self-custody address…One user can control multiple addresses, and one address can hold the funds from multiple users," says the report.
The researchers analyzed Bitcoin network entities according to their holdings and divided them into eight separate groups, each titled after marine species: Shrimps (<1 BTC), Crab (1-10 BTC), Octopus (10-50 BTC), Fish (50-100 BTC), Dolphin (100-500 BTC), Shark (500-1,000 BTC), Whale (1,000-5,000 BTC), and Humpback (>5,000 BTC). Exchanges and miners were removed as they were treated separately.
As of January 2021, whales and humpbacks are the biggest non-exchange entities–between them these two categories control around 31% of the Bitcoin supply. Next up are fish, dolphin, and shark (50-1k BTC) controlling approximately 23%, followed by shrimp, crab, and octopus (<50 BTC) with around 23%.
Exchanges and miners control 13% and 10% of the Bitcoin supply respectively.
Commenting on the above numbers, Schultze-Kraft said that the biggest non-exchange are most likely institutions, funds, custodians, OTC desks, and other high net worth individuals.
"On the other hand, smaller entities holding up 50 BTC each (shrimp, crab, and octopus) control almost 23% of the supply. This shows that a substantial amount of bitcoins are in the hands of retail investors," he added.
On a more important note, said Schultze-Kraft, there has been a continuous dispersion of the Bitcoin supply distribution over the past years, with the trend pointing to a larger number of smaller holders. According to the report, the Bitcoin supply held by the smallest entities (shrimp + crab) has increased by 130% since 2017; the 2nd smallest (octopus + fish) by 14%.
At the same time, large participants' holdings (dolphins + sharks, whales + humpbacks) have decreased by -3% and -7%, respectively. With that said, the number of whales has significantly increased since 2020.
"This suggests that institutional investors, funds, family offices, and other HNWI have been entering the space. Yes, this is bullish," concluded Schultze-Kraft.
This bullish trend is also supported by the fact that the number of Bitcoin addresses holding at least one Bitcoin has recently reached a new all-time high, surpassing the previous record set in September 2020.
Clickbank Promo Tools