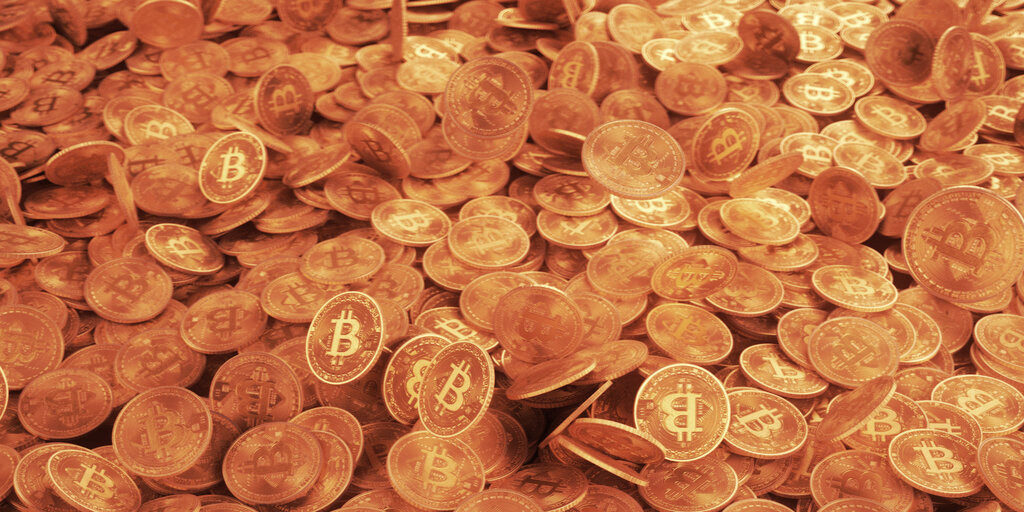 Just over 14,875 Bitcoin (BTC)—worth roughly $556 million—has just been transferred out of crypto exchange Coinbase Pro's wallets in one go, according to data provided by CryptoQuant and highlighted by Unfolded.
As Decrypt reported, another massive Bitcoin "exodus" from Coinbase Pro occurred on January 31 as over 15,200 BTC (nearly $500 million) was transferred out of the exchange's wallets in just one day.
At the time, CryptoQuant's CEO Ki Young Ju surmised that it was likely a large over-the-counter (OTC) transfer made by big institutional investors.
OTC trades are usually conducted when institution-level players want to transfer a large number of assets without affecting the global market price. However, such transactions are still the "strongest bullish signals," Ju noted.
This is because even if a deal was made off an exchange's books, outflows of assets increase their scarcity while retail demand remains the same. Subsequently, when supply shrinks, the market adjusts itself to new conditions.
There has been a huge amount of demand from large Bitcoin owners in recent months—partly due to institutional investors hoarding Bitcoin. The total number of Bitcoin whales—wallets that hold 1,000 BTC or more—"has seen an astounding increase," according to crypto metrics platform Glassnode.
While demand for Bitcoin is booming lately, its supply on exchanges is shrinking. Glassnode data shows that there's now only 2.3 million Bitcoin sitting on crypto exchanges, down from a peak of 3 million in February 2020. Exchange balances haven't been this low since August 2018.
The number of #Bitcoin whales (entities holding ≥ 1k $BTC) has seen an astounding increase.

Since the beginning of the year, more than 200 new whale entities have appeared in the network –– data supporting the case that institutions are arriving.

Chart: https://t.co/UyP0uwZW5V pic.twitter.com/ymaM2J8ksS

— glassnode (@glassnode) February 4, 2021
When the last big outflow of BTC occurred on Coinbase Pro, some users speculated that Guggenheim's Trust Fund was behind it. After all, the company's filing with the US Securities and Exchange Commission, which outlined a $500 million investment in Bitcoin—became effective the very same day that $500 million worth of BTC was transferred out of Coinbase Pro.
As Decrypt reported, institutional firms have continued to invest in Bitcoin lately. This charge has been led by MicroStrategy CEO Michael Saylor, who recently said that the returns on other assets "don't look nearly as compelling as Bitcoin."
Clickbank Guide & Tools