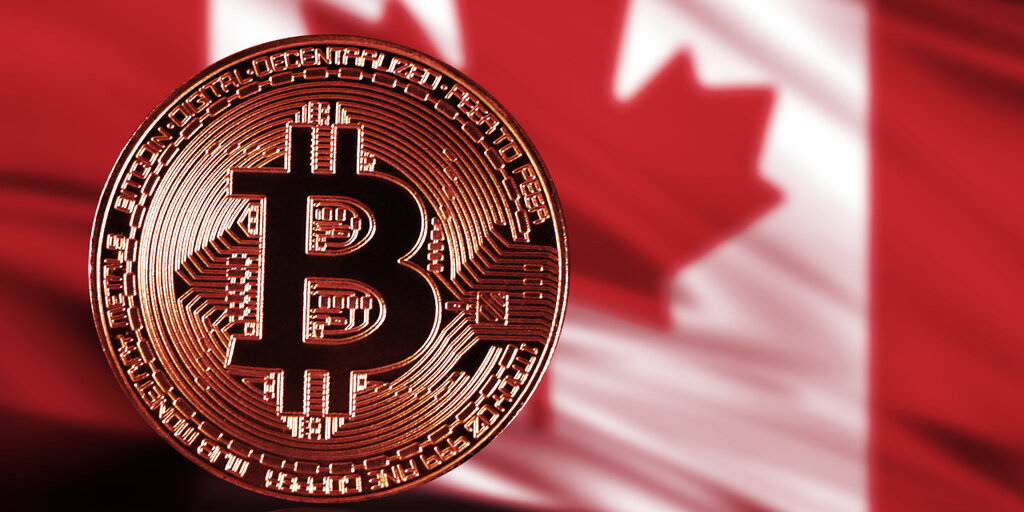 North America's first Exchange Traded Fund (ETF) has already amassed $421 million in assets since it began trading on Thursday. 
Bloomberg ETF reporter Eric Balchunas tweeted that the Purpose Bitcoin ETF (ticker BTCC) is currently "crushing our estimate." He went on to say "If it were to keep up this pace it will be the biggest ETF in Canada in 20 days."
STUNNING: The Canada Bitcoin ETF $BTCC already has collected $421m in assets first two days (crushing our estimate). Proportionally speaking it is the equiv of a US ETF taking $8b in first two days. If it were to keep up this pace it will be the biggest ETF in Canada in 20 days. pic.twitter.com/ESIMIiy7qy

— Eric Balchunas (@EricBalchunas) February 20, 2021
This month Canada approved two Bitcoin Exchange Traded Funds. Purpose's ETF launched on Wednesday, trading $80 million worth of shares in its first hour and $165 million in its first day.  By the end of the next day, it had amassed $421 million.
Evolve launched a second Canadian Bitcoin ETF on Friday. A third may soon arrive through CI Financial, a firm that yesterday filed preliminary prospectuses for its own Bitcoin ETFs. and yet another through 3iQ, a firm that filed a preliminary prospectus for an ETF last week.
Evolve with Purpose
Evolve is currently playing second fiddle to Purpose. Purpose's market capitalization (the value of its listed securities) currently sits at $2.6 million USD at the time of writing. Evolve, in contrast, is valued at $1.3 million. 
Evolve has seen higher growth over the last day though. Its price is currently at $27.17, after a 24-hour increase of almost 7%. In contrast, Purpose's overnight gain was 4%. 
While it's too early to say which will come out top, there was certainly a bigger frenzy around Purpose, which Balchunas said was the most traded ETF in Canada on its first day. Evolve could claim no such title, though it still penetrated the top 20 in its opening day at a respectable eighteenth place. 
Today is no different, it's even more dominant as $BTCC already seeing $100m in volume in 30m, that's 6x the #2. Also, they have company as $EBIT (Evolve bitcoin ETF) is also now trading, curr 18th. Confirms just how potent a US bitcoin ETF would be. pic.twitter.com/hchMCX2NcI

— Eric Balchunas (@EricBalchunas) February 19, 2021
What's all the buzz about ETFs?
For investors looking for a low risk way of riding Bitcoin's bull run, ETFs provide an auditable investment vehicle that basks in the full light of regulatory headlamps should anything go seriously wrong, either with Bitcoin's price or the security of its blockchain. 
Currently, the US has no approved Bitcoin ETFs. The next best thing are Bitcoin trusts like Grayscale's, though these often charge high management fees. 
To date, the US Securities and Exchange Commission hasn't authorized a Bitcoin ETF in the country yet. However, since the resignation of former US SEC chair Jay Clayton, companies such as  VanEck and Valkyrie Digital Assets have reapplied for ETFs. 
If Canada's ETFs continue to be successful, that could encourage the US regulators to reconsider a Bitcoin ETF.
Guide & Tools