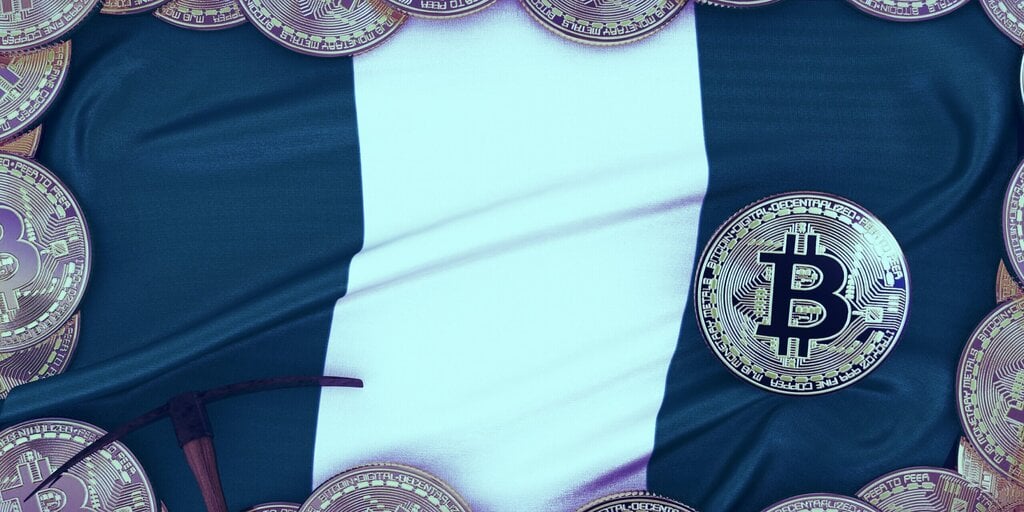 Nigeria's central bank yesterday told all banks to immediately cancel their services for customers who buy, sell, or trade cryptocurrencies.
The bank provided no explanation in its letter apart from the "risk associated with crypto currency transactions." The bank said that it will enforce prohibitions of crypto trading with immediate effect.
Nigeria's growing body of crypto traders must now grapple with the uncertainty caused by the enforcement.
A big deal, considering that Nigeria has the second largest Bitcoin trading volume in the world. According to Coin Dance data analyzed on Quartz Africa in December, Nigeria traded 60,215 Bitcoin in the past five years, then worth more than $566 million, a figure surpassed only by the US.
And Nigeria tops Africa in trading volumes on peer-to-peer crypto exchanges Paxful and LocalBitcoins; Arcane Research found that in the second quarter of last year, Nigeria's P2P Bitcoin trading weekly volumes doubled from $8 million to $16 million.
Why the ban?
Adedayo Thomas, executive director of Nigeria's libertarian think tank African Liberty, told Decrypt that the government considers crypto an unnecessary hassle.
The pandemic, he said, has caused trouble for financial institutions—cryptocurrencies might put too much pressure on an already-overburdened economy.
15 million to 20 million Nigerians, or approximately 10 percent of the population, may be driven into poverty by 2022 largely due to the pandemic-related economic crisis, a World Bank official told the Financial Times in December.
Thomas said that considering it as a "big brother" issue is misleading. "Protection of domestic affairs is very important," Thomas tells Decrypt. The ban, he said, is necessary to "avoid some known and unknown catastrophes."
What could happen next?
Crypto companies operating in the region must now scramble in the direction of compliance. Binance Nigeria, the regional arm of the crypto exchange giant, has already suspended deposits.
Danny Oyekan, CEO and founder of Dan Holdings, a blockchain investment company, told Decrypt that the central bank's directive will "slow down innovation."
"And not just [for] Nigeria," he said. "Considering that Nigeria is Africa's largest market and the most populous country, I think this news may influence other African countries."
Oyekan has already begun to notice that other regulators, like those in South Africa, are having similar discussions. He hopes that banks begin to recognize crypto's potential rather than further limiting their access.
Tightening rules on crypto in Nigeria will also push traders and investors to seek alternatives, he said, such as peer-to-peer exchanges, where cryptocurrencies can be swapped for things other than fiat currencies, such as gift cards.
Gift cards are how we got the first bitcoins into Africa. Nigeria lead the way once we connected them to Asian gamers. These corridors are how we transform business. You can trade over 100 gift cards on Paxful for #bitcoin and even buy a discounted gift card with your btc https://t.co/uTxIwR6nOD

— Ray Youssef (@raypaxful) February 6, 2021
Oyekan said it is largely thanks to the Nigerian user base that transactions on his crypto payments app, Coins App, surpassed $21m since its launch six months ago.
"I highly doubt this region's young generation will sit still with this news," he added. "The crypto community in Nigeria will not stand for this abrupt halt in their recent efforts and advancements. This ban will be met with action."
We've got a hundred more options to explore... #CBNBan

The Government & Banks in Nigeria are just scared because
many nigerians are becoming their own banks with crypto #Cardano

Thank you for your continued support @binance
#EndSars we move! @cctip_io draw 15 trx 100

— Biggest Talker Online (@RChrisbb) February 5, 2021
Guide & Tools