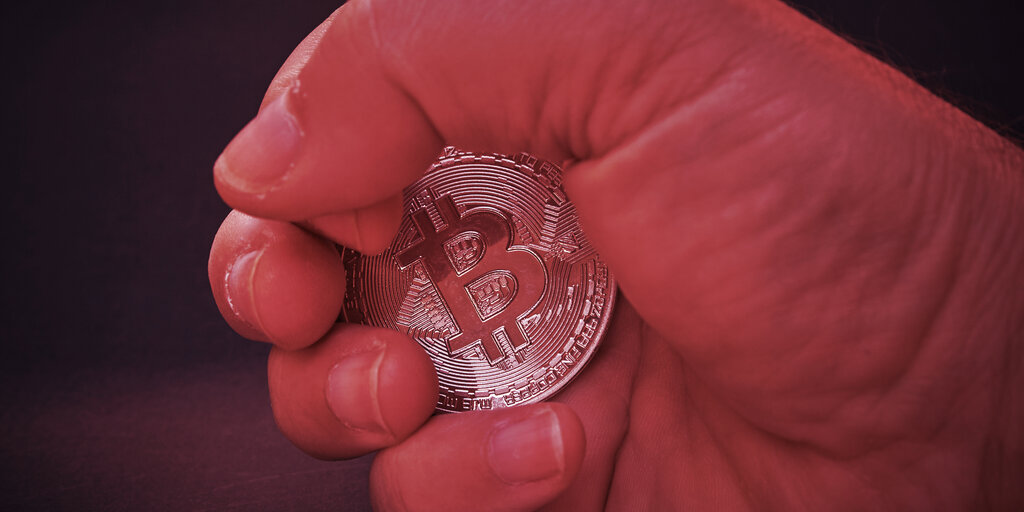 An economist at a top London university has said that if Bitcoin and cryptocurrencies continue to rise in price, inequality will increase. 
Jon Danielsson, Director of the Systemic Risk Centre at the London School of Economics, published a column for The Center for Economic and Policy Research's VoxEU on Friday, "What happens if Bitcoin succeeds?" 
Danielsson argues that most people would not want to live in a society where cryptocurrency succeeds. Why? Because the big holders—or whales—will become the wealthiest people in the world, "rivaling the kings and emperors that ruled over empires in centuries past," he said.
And this would lead to greater inequality and populism, says Danielsson. 
Inequality on the Bitcoin blockchain is already out of control
The network is already far from equal.
Market analytics site Glassnode found that around 2% of network entities control 71.5% of all Bitcoin.
"Whales," which Glassnode defines as those who hold 1,000-5,000 of Bitcoin (between $37 million and $186 million), hold 18.4% of all Bitcoin in circulation, or 3.43 million Bitcoin ($127 billion). And "Humpbacks," whales that hold over 5,000 Bitcoin, hold 13.3% of all Bitcoin, or 2.47 million Bitcoin ($92 billion). These entities, said CTO Schultze-Kraft, are "most likely institutions, funds, custodians, OTC desks, and other high net worth individuals."
And anyone who invested a trivial amount of money a decade ago and HODLed their coins is now immensely wealthy. This week, someone moved ancient Bitcoins worth about $5 million today. Those Bitcoin were worth less than a dollar when they were mined in July 2010.
Danielsson's column continues: "When the Bitcoin aristocrats start spending their trillions, what does that mean for the rest of us? We do know that such extreme levels of inequality fuel social division and populism. The Bitcoin aristocrats will come under increasing threat, and the government will have to respond. It will protect or attack; it can't be neutral. Either way, political and social instabilities get worse."
Danielsson argues that if the price of Bitcoin continues to rise and then replaces fiat money, society will change. Those who own fiat will suffer, while those who are part of the Bitcoin boom will do well. 
But the consequences of Bitcoin's success will be "perverse," so cryptocurrencies will be disregarded long before they reach such high values, according to Danielsson.  
He finishes by arguing that Bitcoin right now is merely a bubble—and it "makes sense to ride the bubble as long as possible." 
With Bitcoin's price on another worrying dip at the time of writing, could Danielsson be right?
Guide & Tools