Top Digital Info Product Reviews Find the best online forex guides and softwares Click Here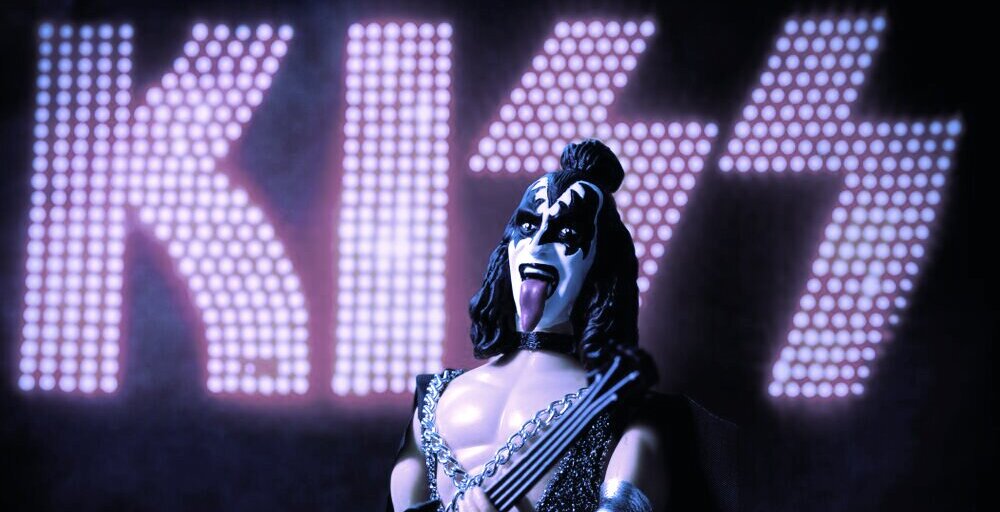 Rock musician Gene Simmons said he holds Dogecoin and XRP in a tweet today, days after prices of the two surged skyward even as other major cryptocurrencies remained flat.
Simmons is best known as the bassist of American rock band Kiss, which gained fame and prominence back in the 1970s for its explosive live acts, use of pyrotechnics, provocative face masks, and the use of rockets. The band is said to be the ninth-best rock act of all time, as per music service MTV.
Now, with the rockstar life behind, Simmons is looking to make moves in the cryptocurrency space. He already bought (or is buying) Bitcoin, Litecoin, and Ethereum, but said that meme coin Dogecoin and banker friendly token XRP were already part of his portfolio.
"Not recommending any of these to anyone. But yes, I also bought Dogecoin, XRP, and others. Make of it what you will," he said in a tweet.
Not recommending any of these to anyone. But yes, I also bought Dogecoin, XRP and others. Make of it what you will.

— Gene Simmons (@genesimmons) February 1, 2021
Much of the response to his tweet was mixed. Some said that buying XRP was a good choice (despite the token being in the midst of an ongoing lawsuit between the US Securities and Exchange Commission and Ripple Labs, which focuses on the token) while others said that Simmons ended up with the bag holders pack—a term used by some in the crypto space to signal a poor investment, usually one that involves altcoins.
Simmons' public endorsement of cryptocurrencies is one in a recent line of musicians, including rappers, getting in on the sector. While Bitcoin and Ethereum are typically the gateway coins, last week saw Dogecoin (somehow) become the altcoin of choice for many celebs.
The joke currency traded as high as $0.08 on January 29, pumping from as low as $0.0007 just three days before that. Among the high-profile buyers was former porn star Mia Khalifa, who tweeted about the cryptocurrency to her millions of Twitter followers.
But the tears soon followed—Dogecoin fell more than 60% to just over $0.02 yesterday, causing some like Khalifa to later lament her purchase. Maybe it's why Simmons doesn't recommend anyone to do what he did.
Top Digital Info Product Reviews Find the best online forex guides and softwares Click Here