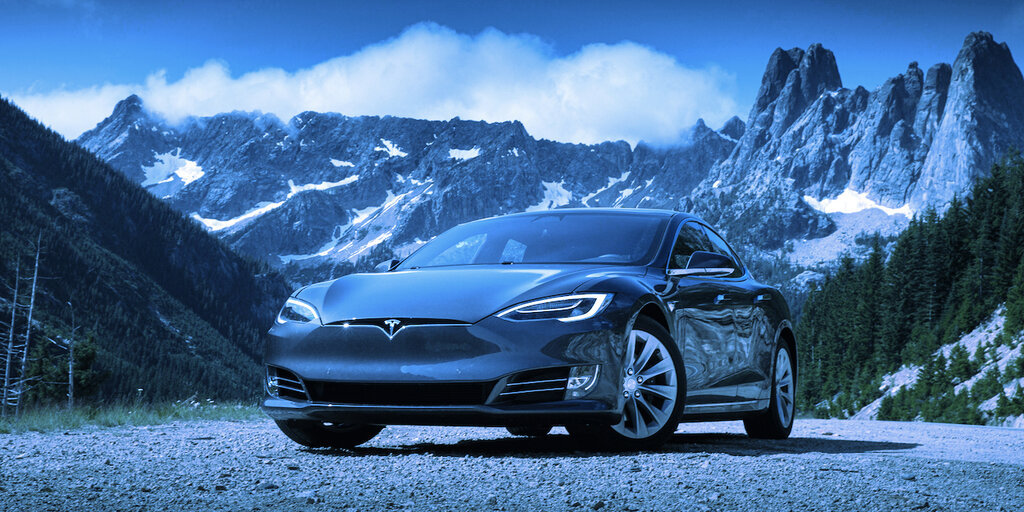 Lamborghinis have been the traditional status symbol for Bitcoin millionaires. After today, expect to see more crypto influencers rolling up in Teslas.
When Tesla reported its $1.5 billion purchase of Bitcoin to the US Securities and Exchange Commission, the electric automaker mentioned an important detail in the filing: It wasn't just buying thousands of Bitcoins—it was going to start accepting them for its products, too.
I'd actually like to buy the Cybertruck, while on a plane, sending #bitcoin over plane wifi at 33,000 feet.

— Peter McElon (@PeterMcCormack) February 8, 2021
While that's still a little ways off, it might behoove Elon Musk-loving Bitcoiners to start the car-buying process. At today's rate of roughly $45,000 per BTC, they should be able to get a decked out Model S, Tesla's premier vehicle, for about 3.33 Bitcoin ($149,990). 
For the Tesla aficionado, who demands ludicrous precision, that's the Model S Plaid+, which comes with self-driving capability (knock 0.25 BTC off the price if you want your hands on the wheel at all times.) Tesla asks for skin in the game, so to place an order, you'd have to put $1,000 down, which is nothing—just 0.025 BTC!
If all that sounds too expensive, there are other options, all the way down to the budget Model 3 Standard Range Plus, which is a Tesla minus all the fun stuff: no all-wheel drive, no extended range, and no full autopilot mode. You can get that model, which will take you up to 263 miles on a single charge, for $37,990. Thanks to the buying spree Tesla's $1.5 billion purchase set off today, that's not even 1 Bitcoin. Totally affordable.
The Model Y is a bit pricier. The "Performance" version of the luxury vehicle costs $59,990, or just under 1.5 BTC. It comes with dual motor all-wheel drive, and you can add on a tow hitch for 0.025 BTC ($1,000) and full self-driving capability for 0.25 BTC ($10,000). 
If you're looking for something that was rejected from a Mad Max film, try the Cybertruck. The Tri Motor AWD version with full self-driving capability goes 500 miles at least, and costs a cool $79,900—just under 2 BTC.
Of course, the Cybertruck isn't going into production until later this year. At that point, you might be able to get one for less than 1 BTC if Elon Musk keeps tweeting to the masses.
Before you start transferring funds out of your crypto wallet, however, remember that there's more to car costs than the sticker price. When you pay with Bitcoin, that doesn't just mean taxes and title. There are also transaction fees and capital gains tax. 
And, if you're doing well enough to buy a Tesla with your Bitcoin, that capital gains tax could be sizable. But, hey, there's always fiat.
Guide & Tools