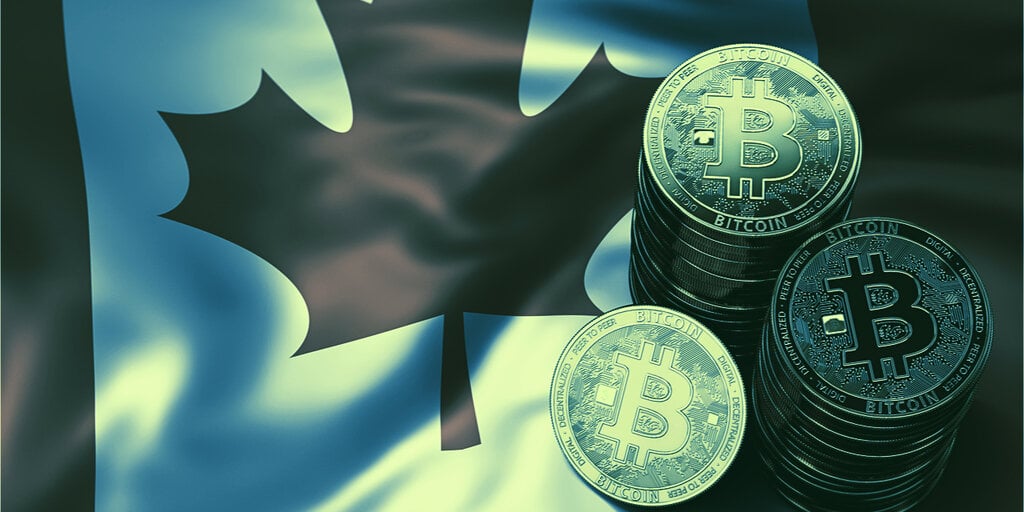 American companies have tried and failed to get a Bitcoin ETF through the US Securities and Exchange Commission.
Things are going more smoothly in Canada.
Today, regulators from the U.S.'s northern neighbor gave the green light for the Purpose Bitcoin ETF, which will be the first in mainland North America.
A #BitcoinETF is different from @Grayscale's $GBTC & other *closed-end* #Bitcoin funds on the @tsx_tsxv (3iQs $QBTC & CI Galaxy's $BTCG.U)

ETFs issue units on a continuous basis. This should help w/ the premiums these Funds/Trusts trade at vs NAV (due 2 demand for limited units) https://t.co/ijMmJTLBca

— MAGS (@Crypto_Mags) February 12, 2021
An ETF is akin to a mutual fund in that it directly tracks a given selection of securities, but they're listed on exchanges and traded like stock.
The Purpose Bitcoin ETF will trade on the Toronto Stock Exchange using the ticker symbol BTCC.U, according to the prospectus. The fund will purchase only Bitcoin, and investors can buy in with either Canadian dollars or US dollars.
Though this is the first Bitcoin ETF in North America, Canada and the US already have similar—but not the same—investment vehicles. Canadian regulators approved a Bitcoin Fund from 3iQ in 2019 and last year did the same for its Ether Fund. The funds allowed investors to buy shares in Bitcoin or Ether, but they couldn't hop in and hop out; there was a limited time period in which to buy in.
Likewise, an $180 million Bitcoin Trust landed on the Toronto Stock Exchange earlier this year. Trusts differ from ETFs because, although they both provide exposure to an asset, they are private and less liquid.
"This is great news for investors," Magdalena Gronowska, who helped with the 3iQs Bitcoin Fund launch, told Decrypt. "It allows for more options for retail and institutional investors to allocate to bitcoin, without the premium of closed end funds like Grayscale's or 3iQ's—an ETF is a vehicle that's eligible for registered accounts."
Gronowska explained that this means the ETF can be incorporated into Canada's tax-favored retirement and educational savings accounts, which are equivalent to IRAs and 529s in the US.
Other companies have filed preliminary prospectus' for Bitcoin ETFs in the past month. The Accelerate Bitcoin ETF from Accelerate Financial Technologies and the Arxnovum Bitcoin ETF from Arxnovum investments have yet to be approved.
Several US-based ETFs have been outright rejected by American securities regulators, including offerings from investment firm VanECK and financial services firm Wilshire Phoenix.
Though Bitcoin has had trouble breaking through regulatory hurdles in North America, a cryptocurrency ETF debuted this week in Bermuda. The offering from Brazilian fund manager Hashdex and US stock exchange Nasdaq allows investors to get exposure to Bitcoin, Bitcoin Cash, Chainlink, Ethereum, Litecoin, and Stellar Lumens.
Guide & Tools