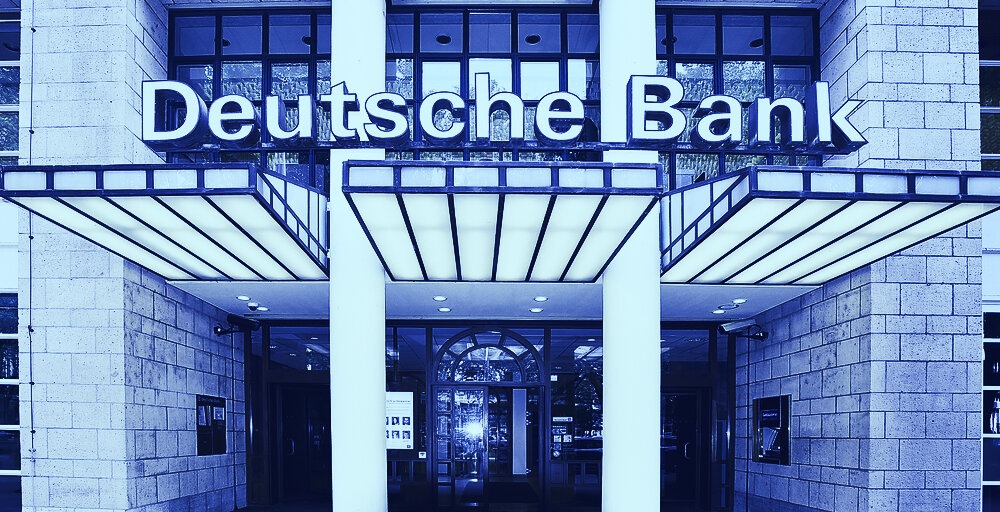 Sometimes it pays to actually read the report.
In a December report by the World Economic Forum entitled "Crypto, What Is It Good For: An Overview of Cryptocurrency Use Cases," WEF presents details from Deutsche Bank about a proof of concept for cryptocurrency custody.
The report, pointed out by CoinDesk today, demonstrates its desire to expand its product offerings.
The proposed "digital asset custody platform" is split into four phases.
The first is to provide custody to "institutional investors, such as asset managers, wealth managers/family offices, corporates and digital funds." The second will move beyond holding crypto to allow buying and selling via brokers and exchanges.
In the subsequent phases, Deutsche Bank will add services around those core offerings—from tax accounting to staking tokens on blockchain platforms—and then, ultimately, trading and token issuance.
Yesterday, BNY Mellon, the US's oldest bank, said it would start storing Bitcoin for clients. It plans on taking custody of Bitcoin and other cryptocurrencies on behalf of asset managers.
As companies such as MicroStrategy, Square, and Tesla have started putting BTC on their books, the price of Bitcoin has risen to between $45,000 and $50,000—a 1,000% bump from 11 months ago. Large banks are quickly responding to take advantage of increased institutional and retail interest in crypto.
Although Deutsche Bank didn't make a big announcement of its intentions, the late-breaking news may continue to push markets upward. Deutsche Bank is the 21st-largest bank in the world (and the sixth-largest in Europe) with assets of $1.5 trillion.
According to the document, "The bank has completed its proof of concept and is aiming for a minimum viable product in 2021 while exploring global client interest for a pilot initiative."
Guide & Tools