bank Ads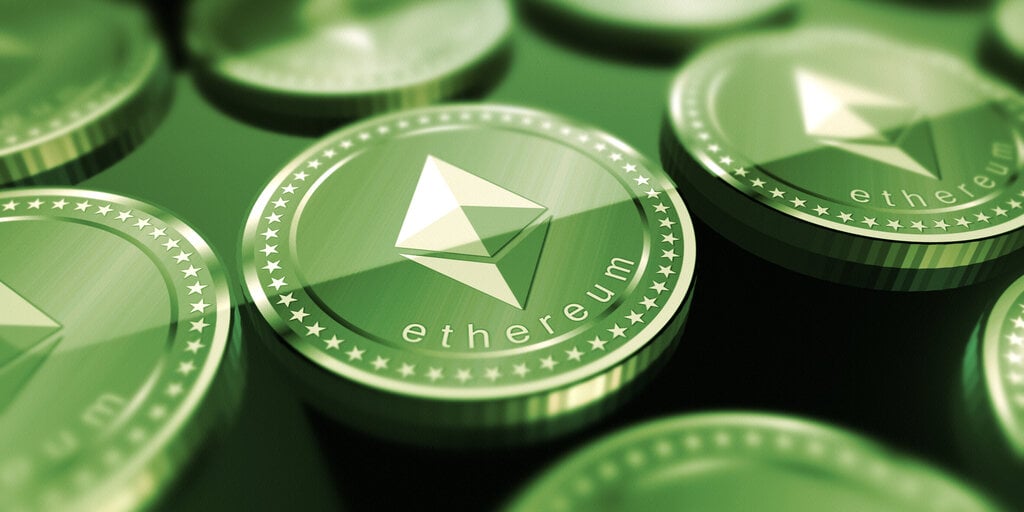 Grayscale, crypto's most dominant asset manager, has released a new guide for investors looking to get started with Ethereum.
Valuing Ethereum is a paper from Grayscale's research arm, which puts out reports on different aspects of the broader crypto ecosystem; last summer, Grayscale released a similar guide called Valuing Bitcoin.
The timing makes sense—the crypto market is still buzzing from Ethereum's breaking through its previous all-time high earlier this week. It's up 26% over the past seven days, and set a new all-time high of $1,644 about three hours ago.
The paper characterizes the methodology for valuing Ether, Ethereum's native asset, as "opaque and changing." It suggests that you can either look at Ether as money; as a kind of commodity intrinsic to the Ethereum network; or as an "interest bearing asset" in the context of Ethereum 2.0, which involves proof-of-stake rewards as opposed to the traditional proof-of-work rewards that incentivize Bitcoin mining.
ETH! We @Grayscale are frequently asked how to think about the investment case and valuation framework for $ETH. Today seems like a great day to share our framework! https://t.co/Gt4LSTJGZe

— Phil Bonello (@PhilJBonello) February 3, 2021
The firm suggests that the later stages of Ethereum's 2.0 upgrade, which are still potentially years away, could be a net positive for the value of ETH. "Between the enormous amount of activity on Ethereum, the economic improvements to Ether, and the promise of increased scalability with Ethereum 2.0, there is a lot for the Ethereum community to be excited about," wrote Grayscale's research director Phil Bonello. "We can observe from the data that the price of Ether tends to move with underlying activity on the network."
Grayscale's most popular investment vehicle remains the Grayscale Bitcoin Trust (GBTC), which works a little like a Bitcoin ETF, with a few crucial differences. Since there are still no true Bitcoin ETFs in the US, Grayscale's option tends to be seen as the next best thing; it represents over $23.6 billion in Bitcoin, as of today.
Grayscale has seven other single-asset trusts, two of which are in Ethereum and Ethereum Classic, and a diversified large cap fund. The firm has $4.7 billion in Ethereum already, and it's added even more over the past few days.
The views and opinions expressed by the author are for informational purposes only and do not constitute financial, investment, or other advice.
bank Promo Tools