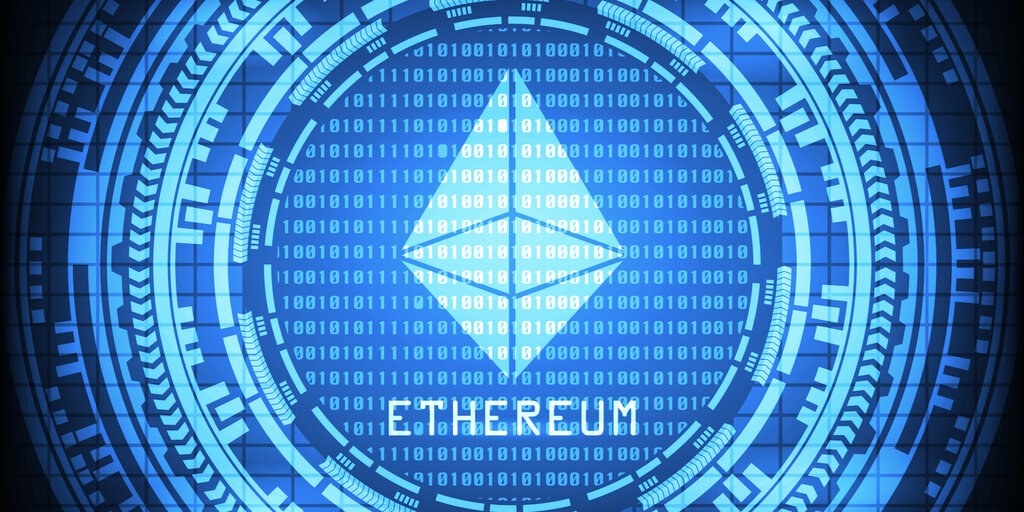 The Chicago Mercantile Exchange (CME) has launched Ethereum futures trading on its platform, making it easier for institutional investors to gain exposure to the world's second-largest cryptocurrency by market cap.
According to data from Skew, a total of 77 Ethereum futures contracts have already been traded since the launch. Per CME's specifications, the contracts are for 50 ETH each (currently around $81,650 each or $6.3 million combined).
"With the Ethereum network enabling tens of new 'crypto unicorns' in the last year, ETH is poised to become a clear focal point for investors seeking exposure to the broader innovation enabled by crypto, and its now numerous use cases," Lior Messika, founder and managing partner at EU venture fund Eden Block, told Decrypt.
He added that in many ways, Ethereum is currently in a much earlier stage of discovering its full potential, while the "narrative of Bitcoin" has been proving itself for over 10 years already.
CME ether futures start trading. 77 contracts crossed so far. ETH / BTC retraced a bit. pic.twitter.com/YaFwtV4Jir

— Documenting Ethereum (@DocumentEther) February 8, 2021
A type of derivatives contract, futures are designed for selling an asset at a specific price on a certain date in the future. Unlike options, futures contracts must be fulfilled on their expiration date. This way, it is somewhat of a financial gamble where one of the two parties "wins" depending on the difference between the contract's strike price and the actual market price of the asset at the time.
Institutional exposure to DeFi
While CME launched Bitcoin futures and options trading a little over three years ago—marking the top of Bitcoin's bull run—it took its time before adding another coin to the list. But Ethereum is quite a different beast. The blockchain platform serves as a foundation for countless decentralized finance (DeFi) projects.
Kadan Stadelmann, CTO of blockchain solutions provider Komodo, said that CME's launch of ETH futures is "the next step" towards the adoption of cryptocurrencies in the institutional finance sector that the crypto industry has been waiting for.
"Bitcoin and Ethereum are obviously in a different stratosphere when looking at current crypto adoption, but I do believe this is only the beginning of futures trading expansion among large institutions. We will see more assets supported and more players in the mix," Stadelmann told Decrypt.
He explained that, when CME first launched Bitcoin futures back in 2017, the market was quite different from what it is today. At the time, smart contracts technology was in its infancy, and not as many understood what blockchain really is. But today, Ethereum is a "global financial powerhouse" with ETH at the center of it.
"Everything from decentralized exchanges to lending protocols to NFT marketplaces is currently running on the Ethereum network. CME Group, as well as other major institutions, are clearly bullish that cryptocurrencies and decentralized technologies will only gain more momentum in the coming years," Stadelmann added.
As Decrypt reported last Friday, digital asset manager Grayscale added over $38 million worth of ETH to its Ethereum holdings in just one day. But do the institutions solely want price action, or will they be lured into the DeFi space too?
Guide & Tools