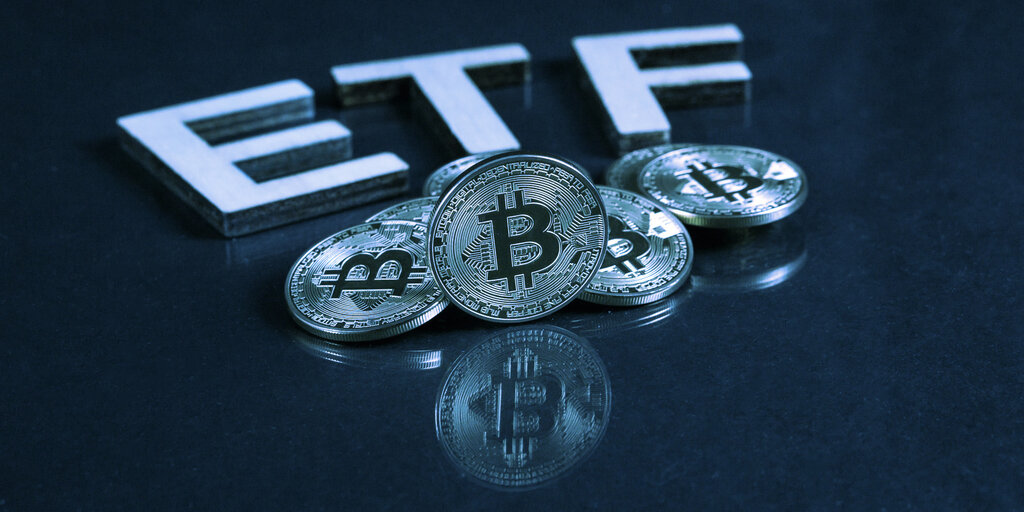 Canada's two historic Bitcoin Exchange Traded Funds (ETFs) are cooling down after their explosive launches this month. 
The Purpose Bitcoin ETF, which launched on February 18 as the first North American Bitcoin ETF, has $470 million in assets under management—or 10,000 Bitcoin. 
It broke records when it launched, trading $165 million-worth of shares in its first day, including $80 million in its first hour. 
Now, as the price of Bitcoin slides, things are slowing down. Purpose's shares (under the ticker symbol BTCC), which represent the price of Bitcoin, were today trading on the Toronto Stock Exchange (TSX) for $8.90—down 5.42% in the past 24 hours—and trading volume had dropped to $23 million on Friday.
Bloomberg ETF analyst Eric Balchunas said that this was expected following such a "spectacular" launch.
"It was arguably the most successful ETF launch of all time, proportionally speaking," he told Decrypt. "But that's how big the waiting list was: it was like feeding bread to a bunch of hungry birds—they were all right there."
Wow, the Canada Bitcoin ETF $BTCC already traded $64m worth of shares. That would be an epic full first day for a US ETF let alone in the first hour of trading. Also, the spread is a penny wide. Good start. pic.twitter.com/8A2mSRCsEV

— Eric Balchunas (@EricBalchunas) February 18, 2021
Balchunas said the recent Bitcoin and equity sell-off "took away some of the steam," making the volume "nose-dive." 
But he added that it's still a very high number for a new ETF; a new ETF in the US market would do well to see figures like that in its first three months. 
The second Canadian Bitcoin ETF, Evolve (EBIT), which launched shortly after Purpose, also did well: it raised $421 million in just two days.  
Though it is now slowing, down 5.57% today at $17.90, according to Bloomberg data, with 24-hour trading volume at $5 million on Friday. 
It currently manages $40 million in assets. 
Balchunas added that this is to be expected and along with Purpose's ETF, it couldn't have kept up the momentum. 
The Purpose Bitcoin ETF was the first of its kind when it launched. ETFs allow investors to buy shares that represent the digital asset without having to actually deal with the cryptocurrency themselves. 
A Bitcoin ETF in the States is long-awaited, though the US Securities and Exchange Commission has repeatedly rejected applications from companies that want to set one up. The SEC claims that a "real" Bitcoin market doesn't exist in the US and that the currency's price is prone to manipulation. 
Following the success of Purpose and Evolve, the largest investment manager in Canada, CI Financial, is now planning to set up an Ethereum ETF, according to an application filed last week by the company.
The views and opinions expressed by the author are for informational purposes only and do not constitute financial, investment, or other advice.
Guide & Tools