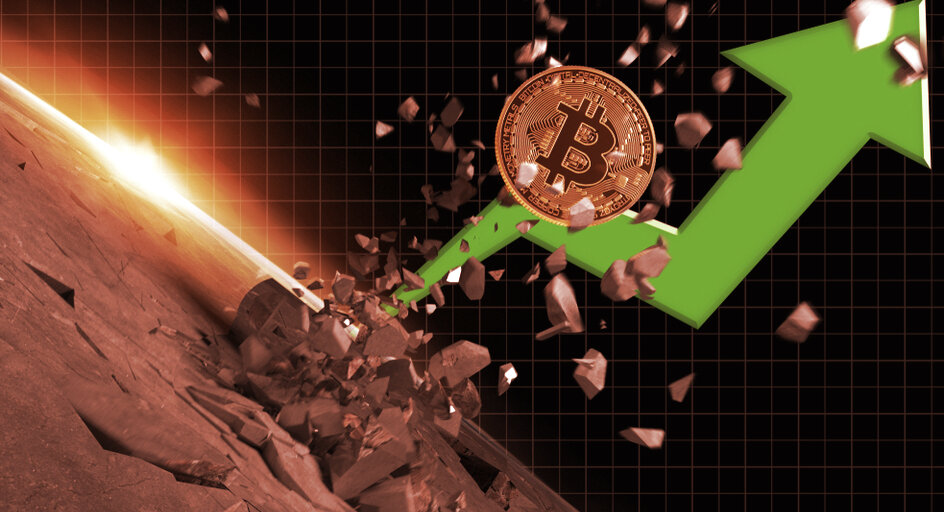 Bitcoin nudged, and at the time of writing, surpassed $51,000 (depending on what metrics you use) for the first time in its history. While there was a flurry of celebration over on Twitter yesterday, and the mainstream press piled in to tell readers what the fuss was all about, critics also joined the chorus. 
European Central Bank governing council member Gabriel Makhlouf said yesterday he would not buy bitcoin. He went so far as to suggest doing so was like taking part in the 17th-century Netherlands tulip craze, which ended in collapse and widespread personal bankruptcies.
"Personally, I wouldn't put my money into it, but clearly, some people think it's a good bet," said Makhlouf, who is also governor of Ireland's central bank. "Three hundred years ago, people put money into tulips because they thought it was an investment."
It's a sentiment echoed in a recent survey of institutional investors. According to Gartner, only 5% of finance execs said they would buy BTC in 2021. 
"There are a lot of unresolved issues when it comes to the use of bitcoin as a corporate asset," Alexander Bant, chief of research in the Gartner Finance, said. "It's unlikely that adoption will increase rapidly until we get more clarity on these challenges."
The challenges Bant was referring to, appears to be around regulation and volatility. But the volatility appears to be what's pushing the likes of Elon Musk and others into the space. Indeed, Tesla has amassed a virtual profit of $420m in the week since the company announced it had bought bitcoin. 
For HODLers of gold, they might be having second thoughts about Bitcoin, too. Holger Zscahepitz, a market analyst for German publication Welt has pointed out over on Twitter that gold prices have been tumbling since Bitcoin's price has been rising. 
Looks as if #Bitcoin is eating #Gold. While the cryptocurrency hit fresh ATH >51k, Gold has dropped <$1800. pic.twitter.com/sCorEFrV2f

— Holger Zschaepitz (@Schuldensuehner) February 17, 2021
But while the good times have well and truly been rolling, OG investor Peter Brandt took to Twitter to point out Bitcoin's historic price rise may not be the best time to hop on board the BTC bandwagon. 
Big picture $BTC
Bitcoin is undergoing its third parabolic advance in the past decade. A parabolic advance on an arithmetic scale is extremely rare - three on a log scale is historic pic.twitter.com/fyyM5Ws6N5

— Peter Brandt (@PeterLBrandt) February 16, 2021
He posted yesterday about Bitcion's historic third parabolic movement, but referenced another Tweet about the dangers of parabolic advances. 
A cautionary message about parabolic advances:

Once a parabolic advance is obvious, it is way to late to be a buyer. The train has left the station. If you do not already own a market by the time I point out a parabolic trend, then don't buy based on my chart

— Peter Brandt (@PeterLBrandt) January 7, 2021
Stay safe out there market watchers.
US indexes hit record highs but growth is slowing
Each of the three major US indexes hit record intraday highs early on Tuesday before pulling back slightly.
This came after European equities had a strong Tuesday after European economies begin to plan relaxing lockdowns. But some analysts are warning the unfettered growth may be coming to an end.
"The astonishing equity rally we've seen in recent days has showed signs of petering out over the last 24 hours," wrote Deutsche Bank analyst Jim Reid in a note.
It comes after global stocks saw their longest bull run since January 2018, with MSCI's global index rising for 11 straight sessions. It closed flat on Tuesday however, narrowly avoiding a further day of gains that would have marked the longest winning streak since 2003.
The good times continue to roll, but for how long?
Guide & Tools