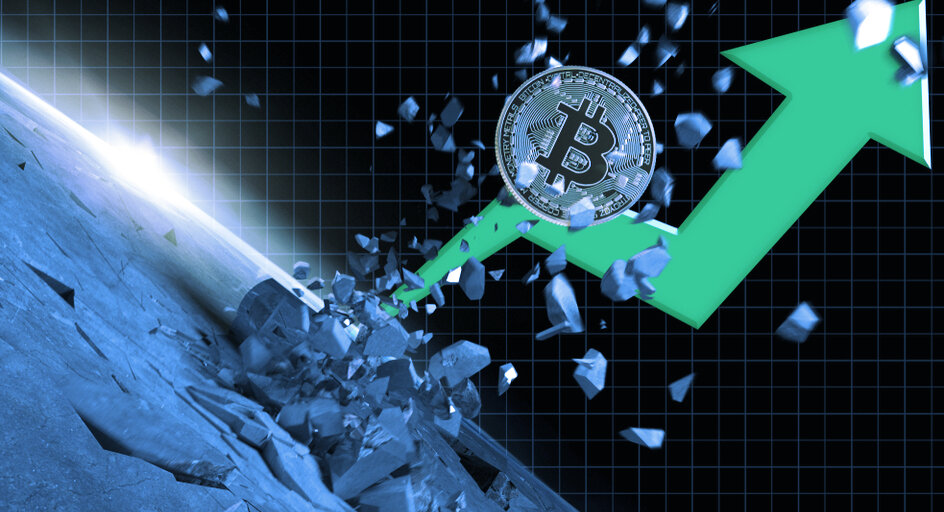 Bitcoin's price has shot up to hit yet another all-time high in price of $48,400. Since achieving this milestone, it has retraced somewhat, falling back to around $47,800 at press time.
The flagship cryptocurrency has been on an upward trend ever since Elon Musk-led Tesla announced a $1.5 billion investment into Bitcoin earlier this week.
Since February 8, when Tesla's announcement was made, Bitcoin has increased by 24% from just under $39,000. This upward surge has prompted crypto onlookers to suggest yet another record breaking moment—Bitcoin breaking the $50,000 barrier—to be just over the horizon.
"BTC approaching $50k shows that new funds continue to enter the space. We're seeing a shift from investors looking beyond speculative gains to earning interest on the value of their BTC," Bobby, team lead at yield farming protocol yAxis, told Decrypt.
But Tesla's mammoth Bitcoin investment is only the latest in a long stream of giants from traditional finance embracing Bitcoin. Ever since intelligence business firm Microstrategy invested $425 million into Bitcoin in August and September of last year (before making further big purchases), other major companies have been getting on board with the cryptocurrency.
This includes the international payments giant PayPal, which last year announced that US customers would be able to trade in Bitcoin.
"Bitcoin will always be the point of entry for new participants. Institutional adoption is only beginning with Paypal, Tesla, Mastercard at the forefront -  but we can expect more companies to support and branch into adoption," Kevin Lu, head of business development and growth at Band Protocol, told Decrypt.
Will Bitcoin finally break the $50,000 barrier next?
Guide & Tools