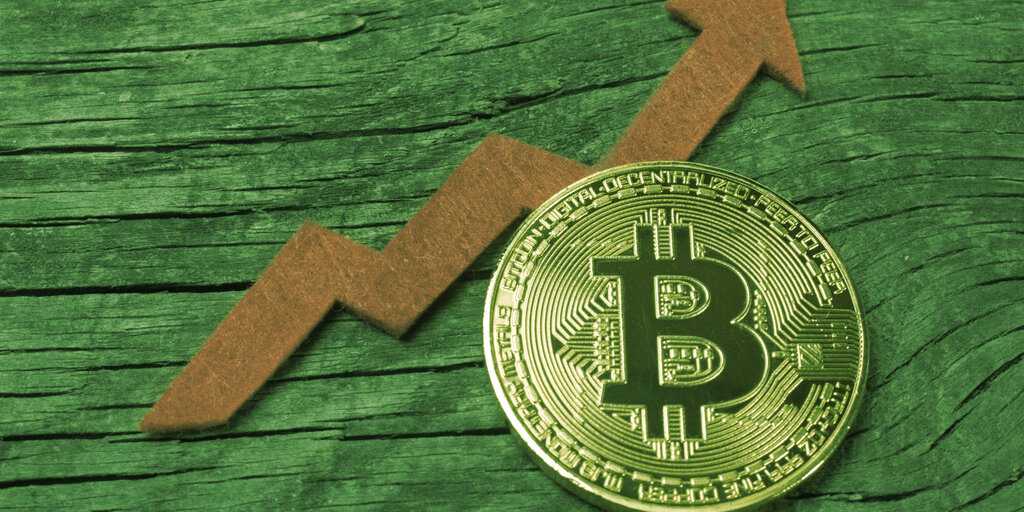 The price of Bitcoin has jumped 8% over the past 24 hours to highs of $40,415. The cryptocurrency has increased by 16.21% over the past week.
Bitcoin is now at its highest price since the sudden drop to lows of $31,500 on January 27. That drop followed Bitcoin's all-time high of $41,946 on January 8.
Today's high price is the continuation of a rally that began at the start of the week. On Monday, the price started picking up from about $33,600.
Bitcoin's 24-hour trading volume today hit $74.3 billion, up by 17.34% from yesterday's $61 billion.
ETH and XRP also up
Other cryptocurrencies are also on the rise.
Ethereum's price, $1,687, marks a daily increase of 1.82% and a weekly increase of 25.42%. Yesterday, the coin broke another all-time high of just over $1,720.
XRP reached $0.43 today, an increase of 0.14% over the past 24 hours. The cryptocurrency increased by 44.91% this week.
On 1 February, XRP's price jumped to highs of $0.75 after 295,000 traders on a "Pump and Hold XRP" Telegram group coordinated to pump the price. But the pump, and the success of it, was short-lived. The membership of the group has dipped to 165,000.
Earlier this week, Bloomberg's senior commodity strategist Mike McGlone said that Bitcoin has entered a consolidating bull market. He estimated that $50,000 is the "initial target resistance" level.
The views and opinions expressed by the author are for informational purposes only and do not constitute financial, investment, or other advice.
Guide & Tools