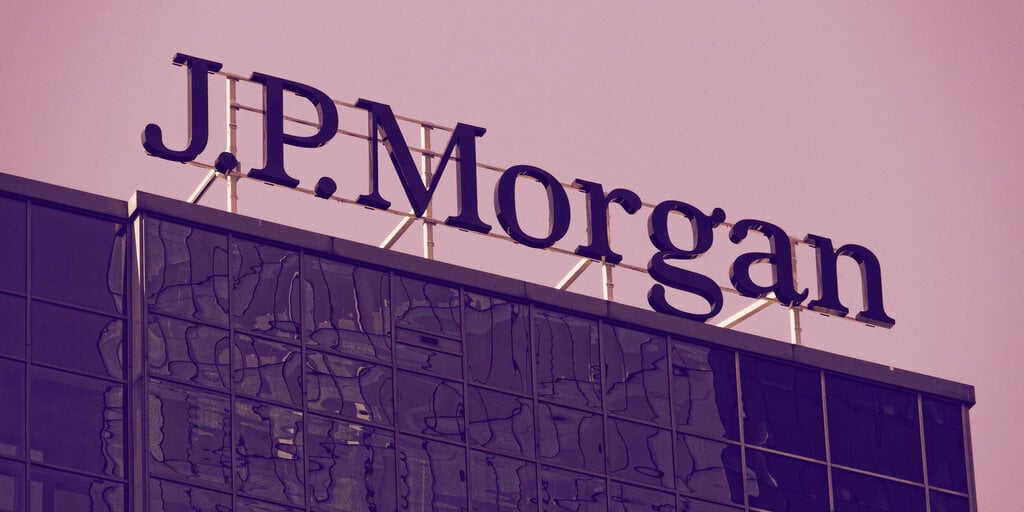 In a new note for clients, J.P. Morgan was optimistic about the long-term prospects of Bitcoin, though the investment bank has its sights set on what it sees as the "real post-COVID-19 story": the battle between banks and fintech.
"Bitcoin's competition with gold as an 'alternative' currency will likely continue as millennials become a more important component of investors' universe and given their preference for 'digital gold' over traditional gold," says the paper. 
A subheading declares that preference is "here to stay."
It's a take that's become common wisdom among big banks: despite all the volatility, the energy costs, and the fact that you can't really use it as a medium of exchange, Bitcoin is undeniably popular among millennials. And where millennials go, so too must the banks.
Last November, Rick Rieder, a BlackRock executive, emphasized that "millennial receptivity of technology and cryptocurrency is real."
But J.P. Morgan's report also suggested that Bitcoin was only an "economic side show" for what it sees as the big financial story of the post-Covid-19 era.
Says the note: "Fintech innovation and increased demand for digital currencies are the real Covid-19 story with the rise of online start-ups and expansion of digital platforms into credit and payments." According to J.P. Morgan's estimates, there are now 58 fintech companies with a market cap over $1 billion, many of which will soon fight with banks for "digital supremacy."
On the subject of Tesla's recent $1.5 billion investment in Bitcoin, the client report reiterated that J.P. Morgan believes it's unlikely other mainstream companies will follow suit.
Jamie Dimon remains down on Bitcoin, but as long as customers are interested, J.P. Morgan may be too.
Guide & Tools